Project That's What She Said
Project That's What She Said was designed for a growing family in the heart of Ottawa. A growingly popular style of architecture in this area, we made this modern sleek design feel homey and comfortable for this 'Office' loving couple. 
Features: Entry, Kitchen, Dining Room, Living Room, Kid's Bedroom, Nursery and Primary Suite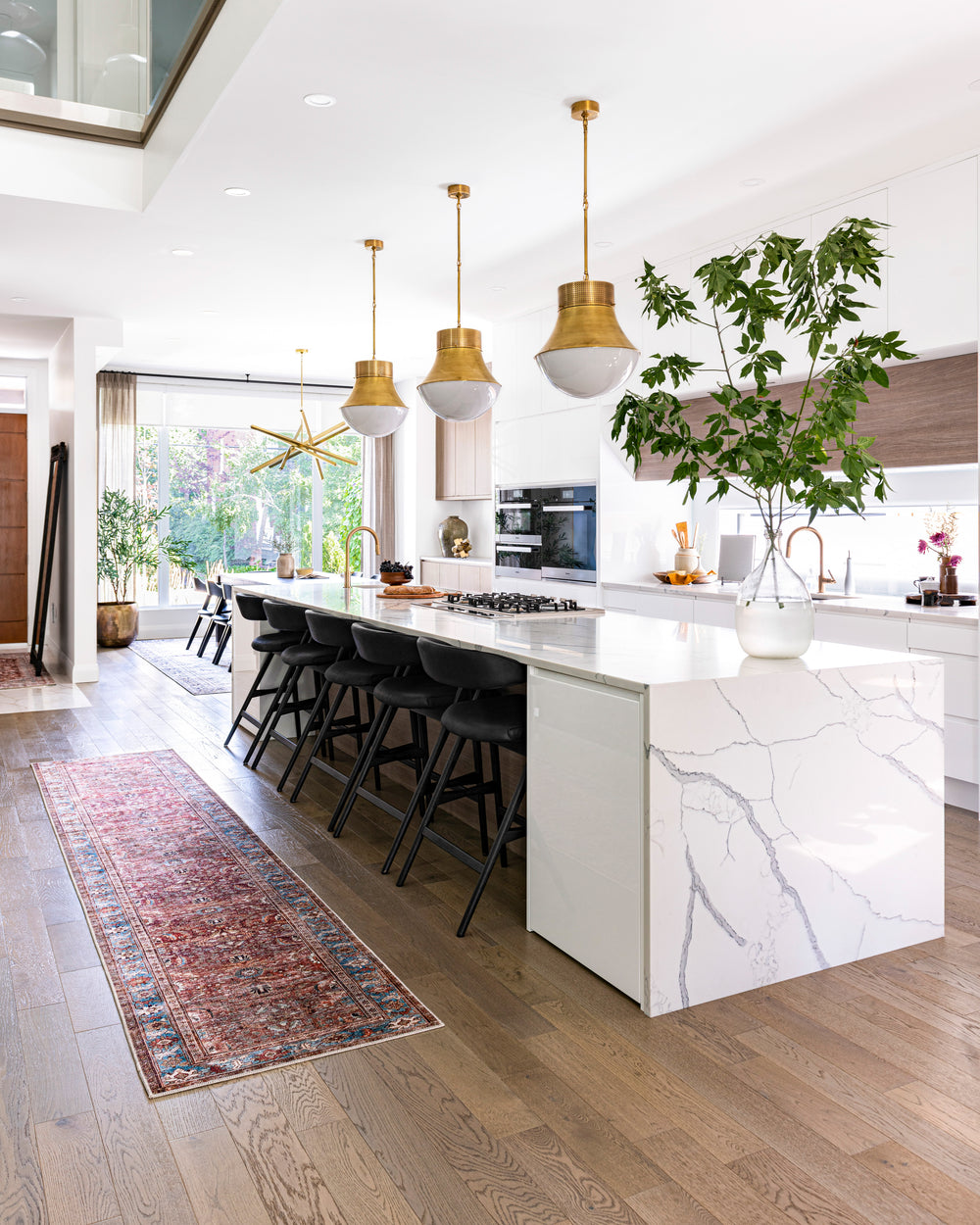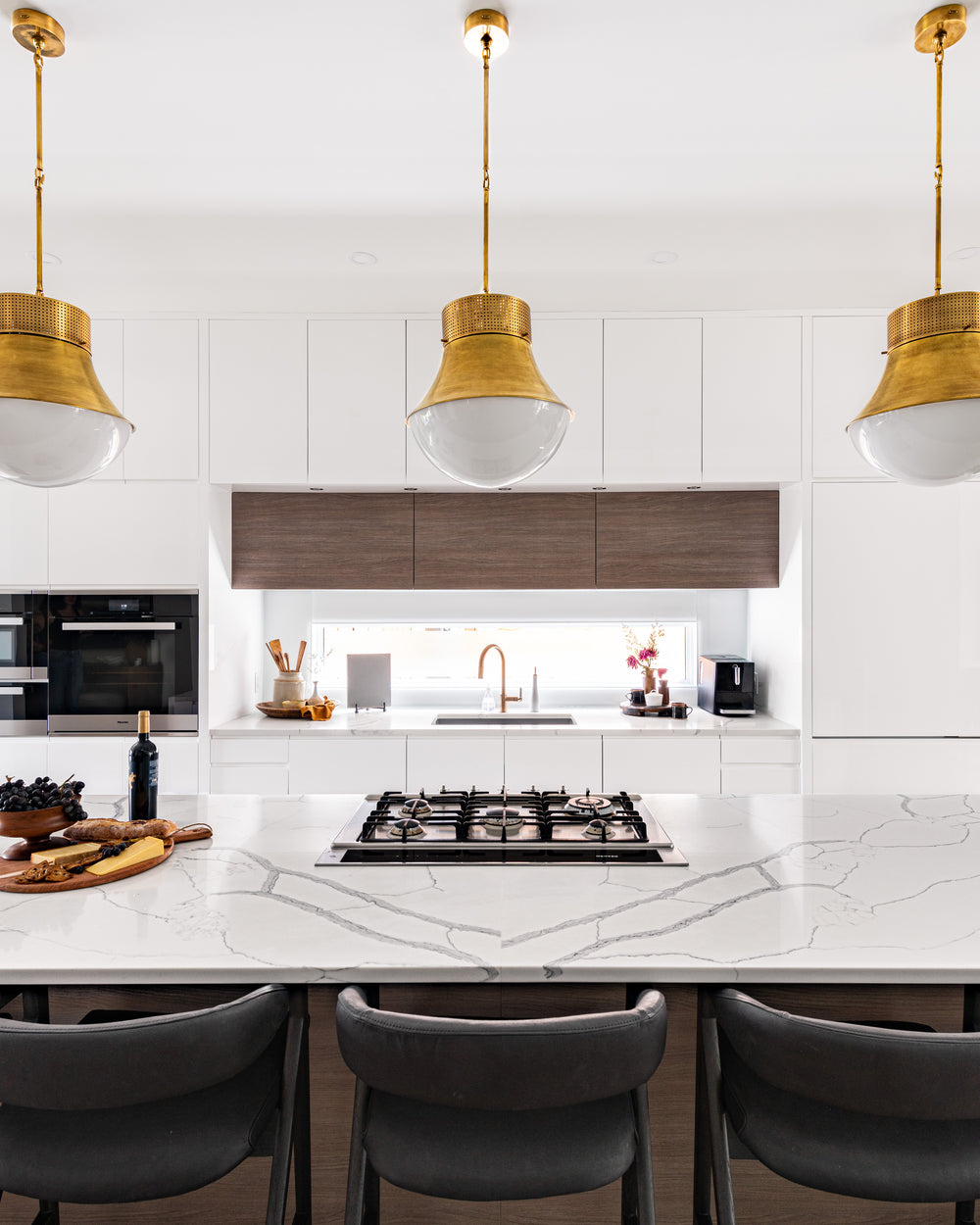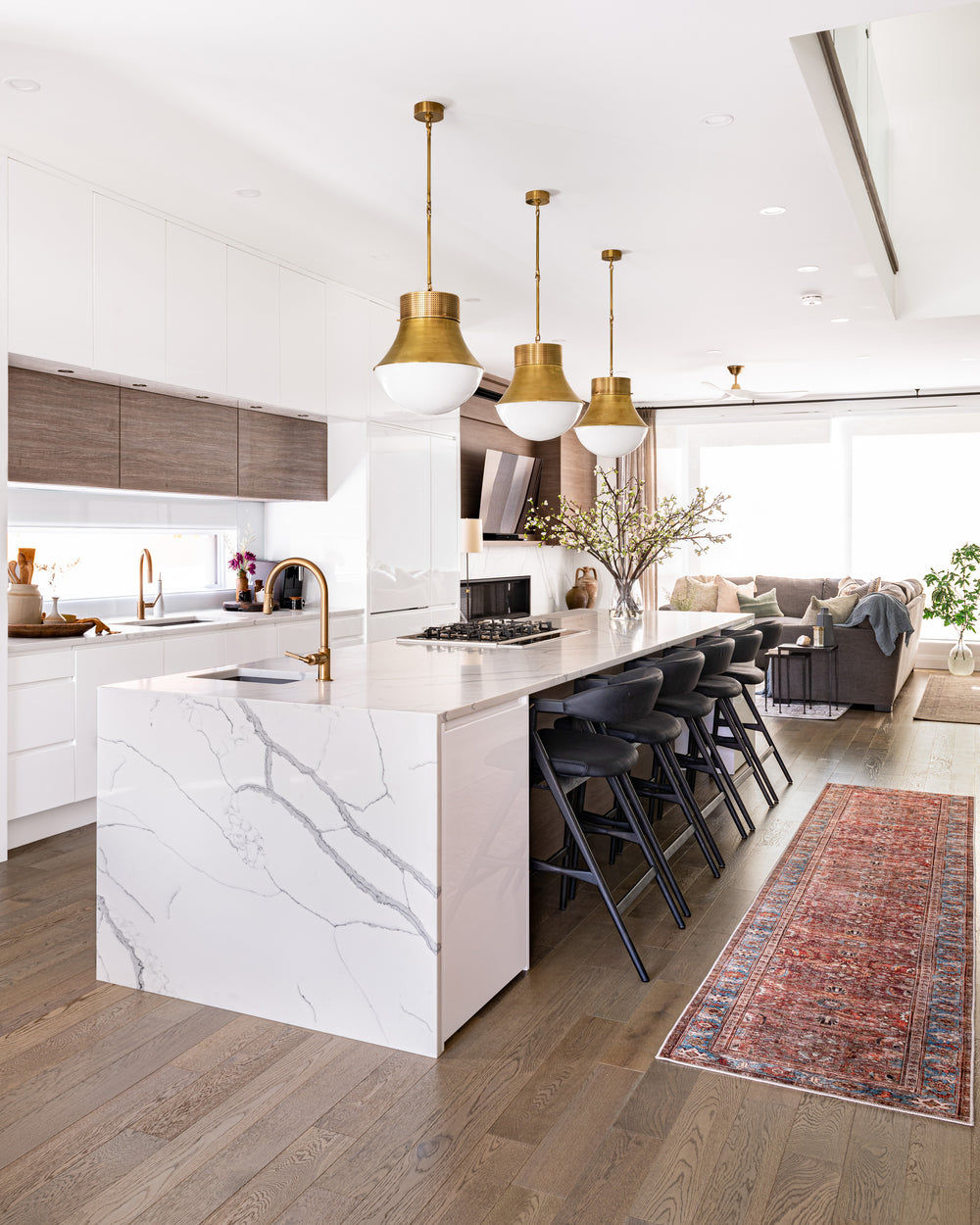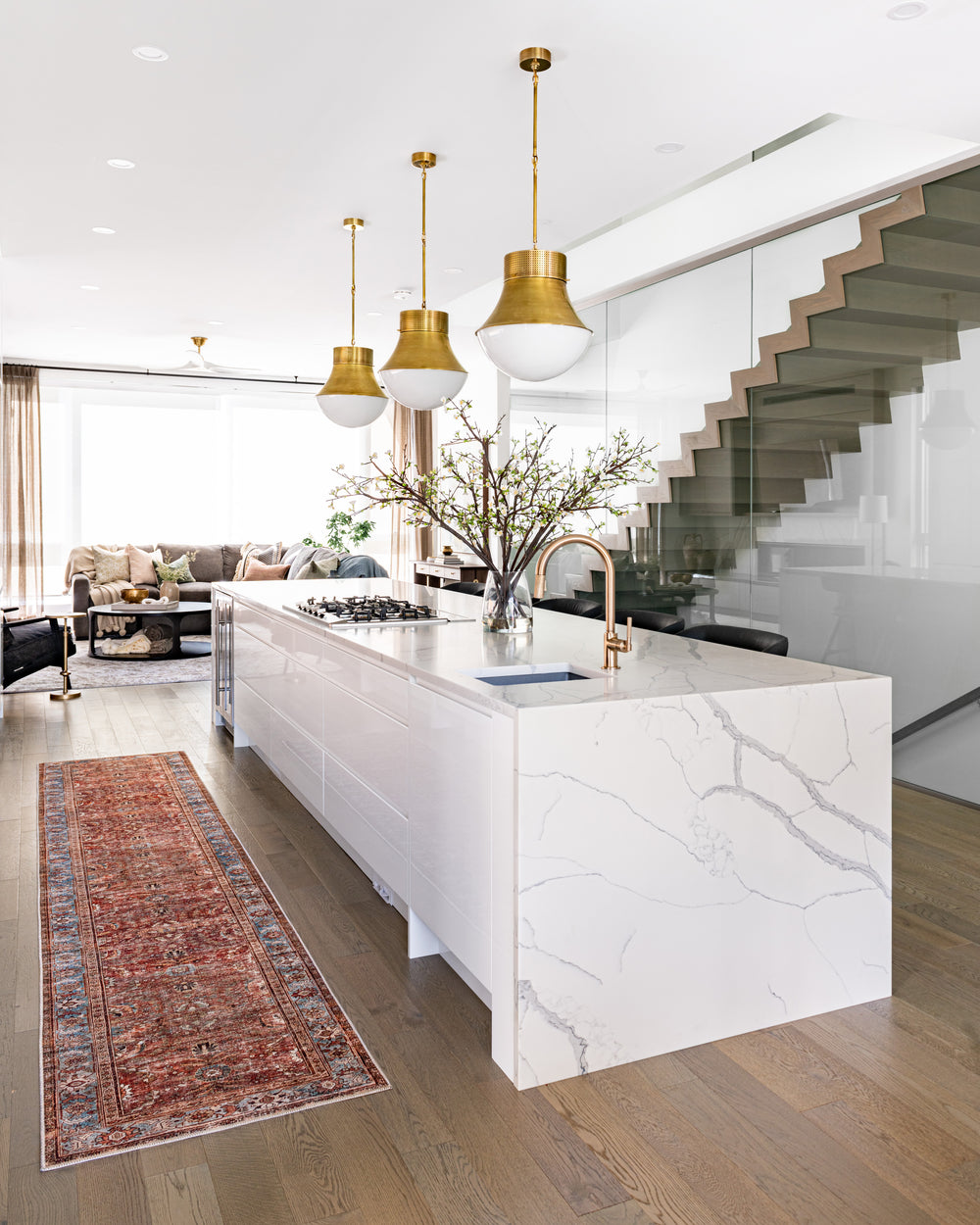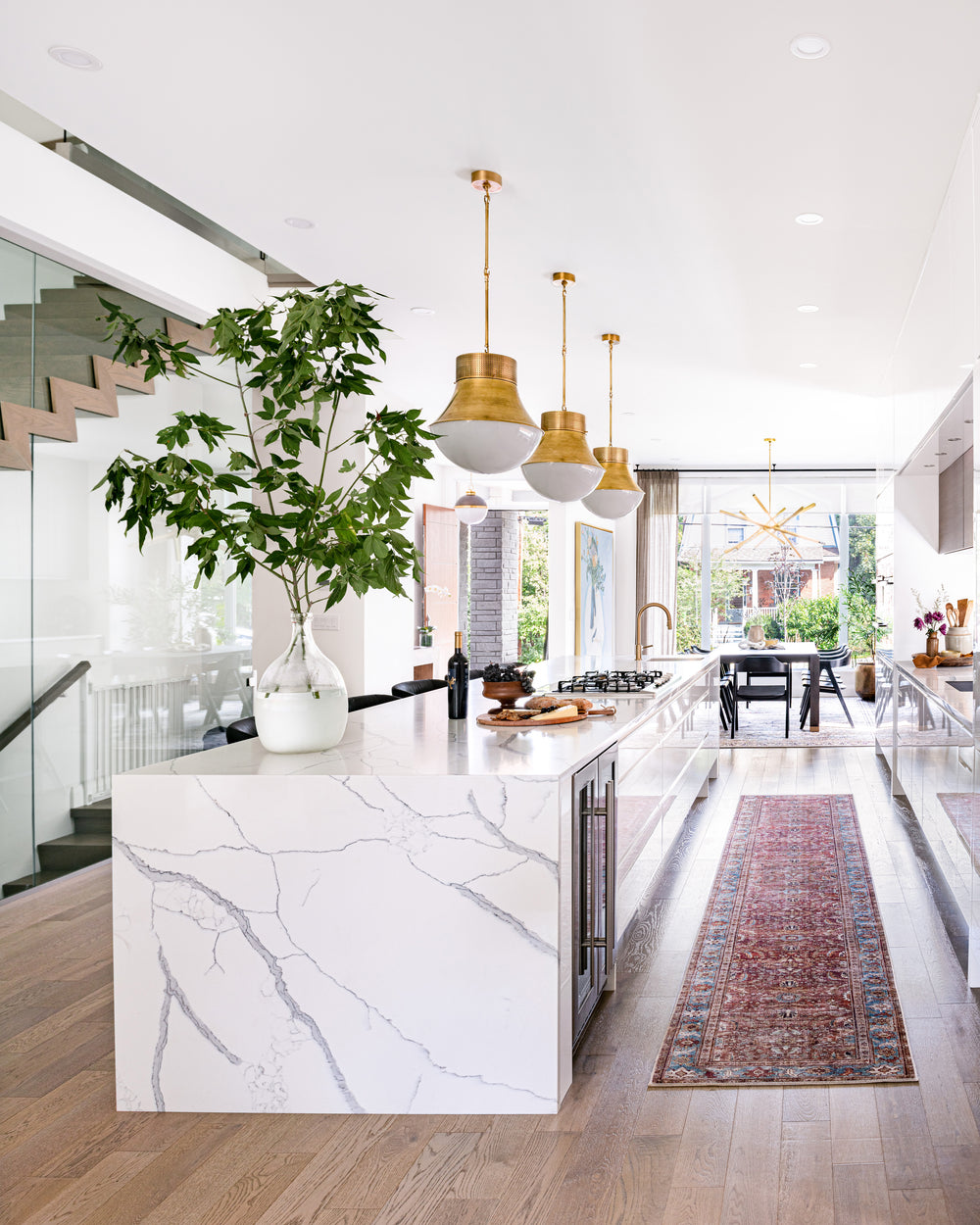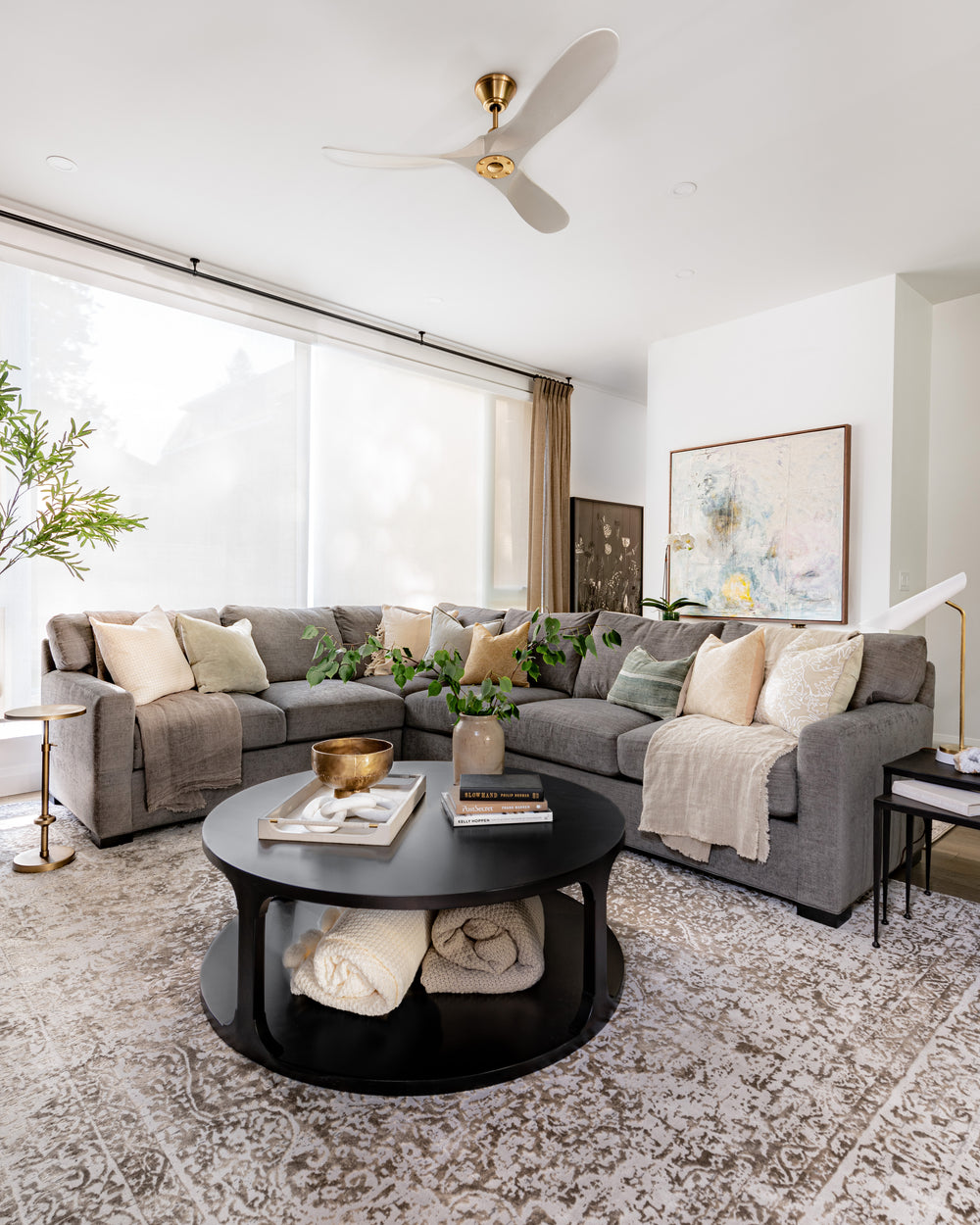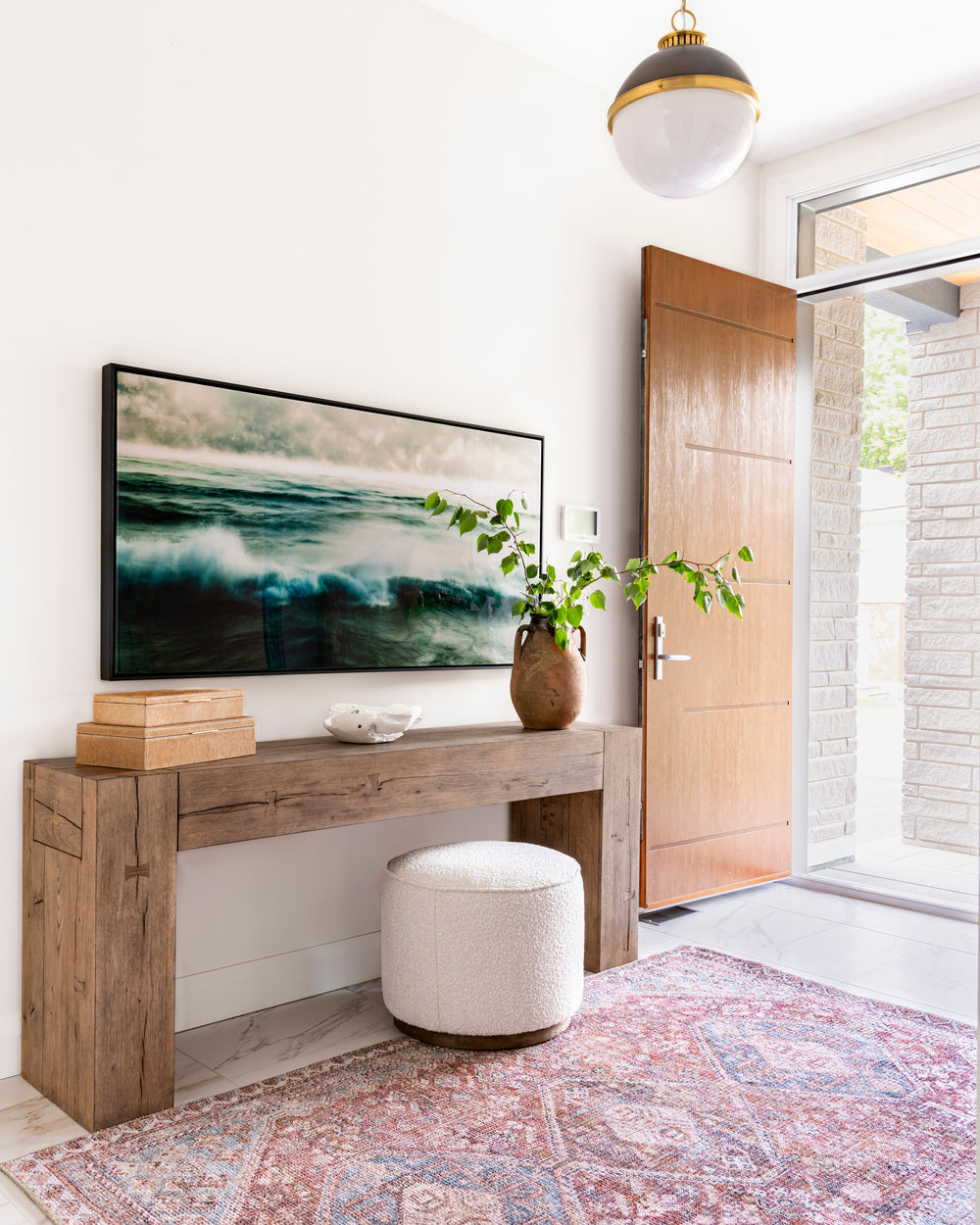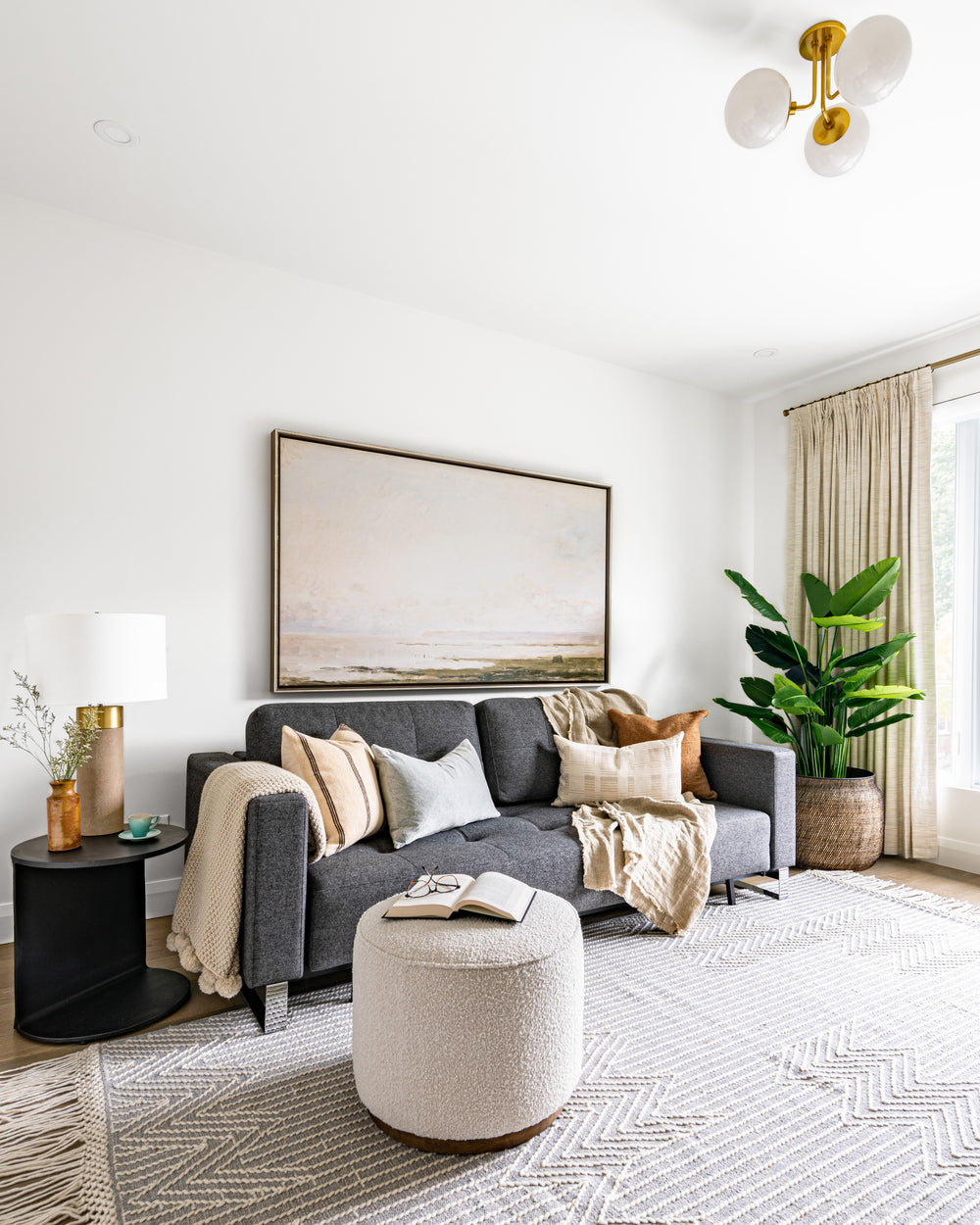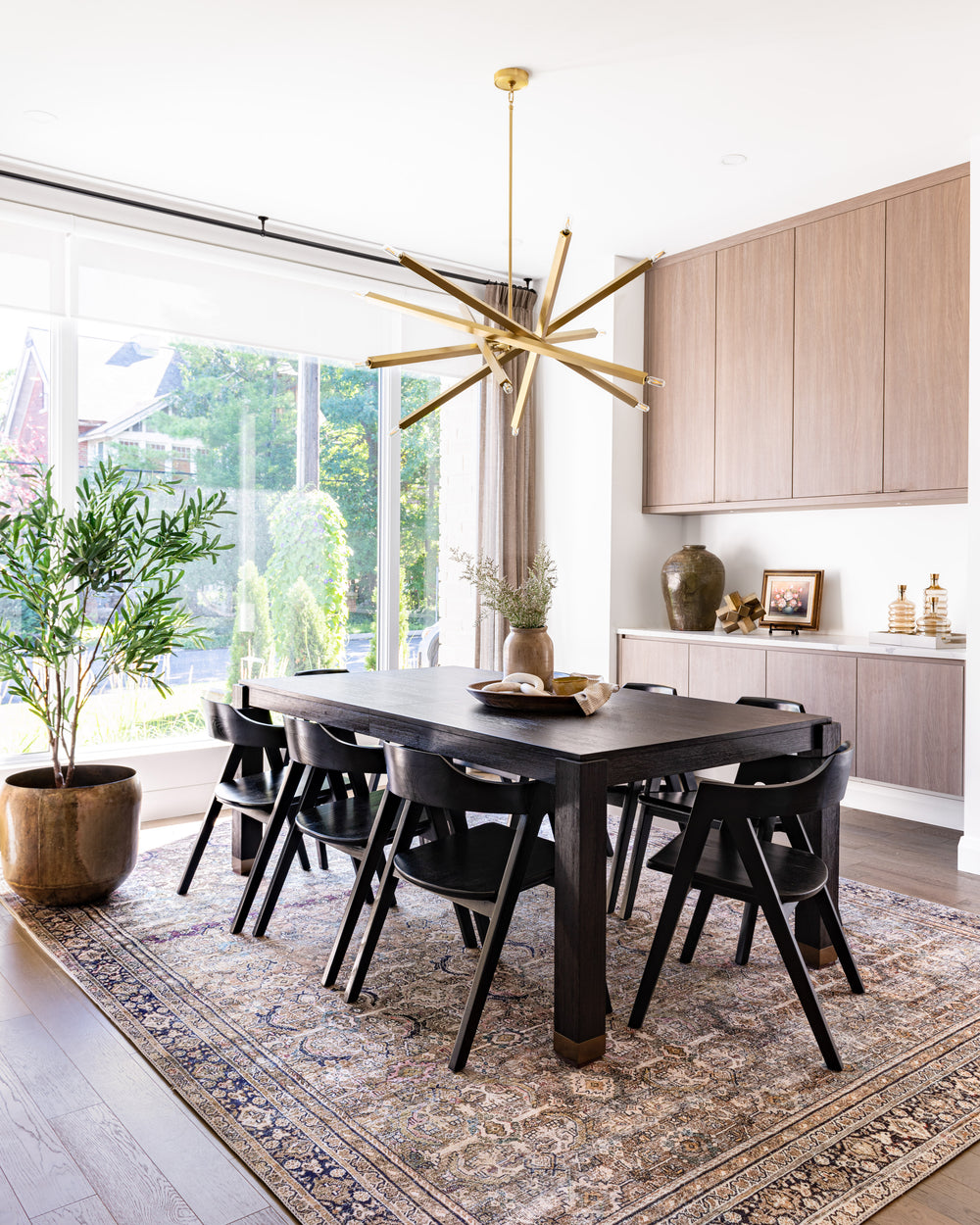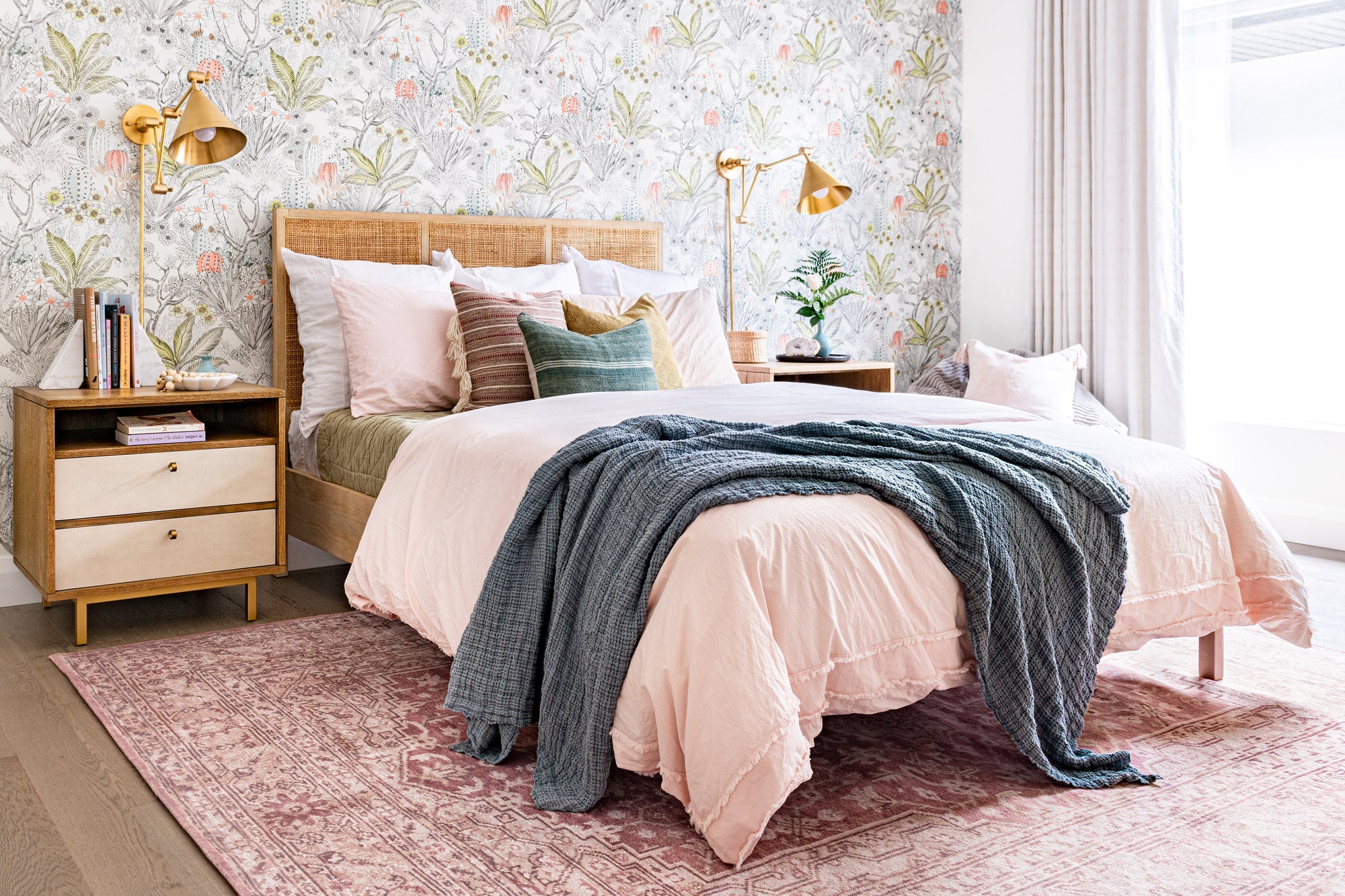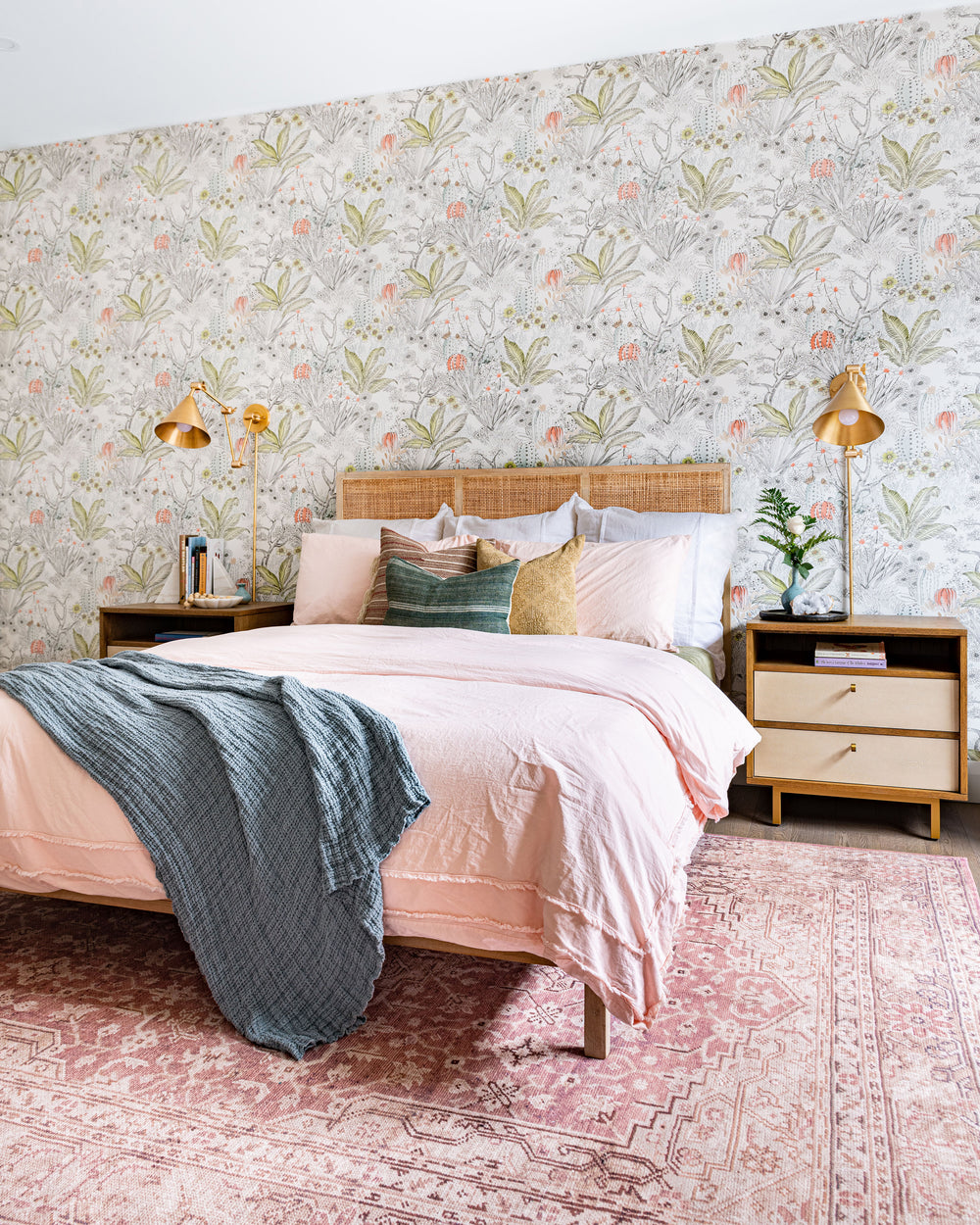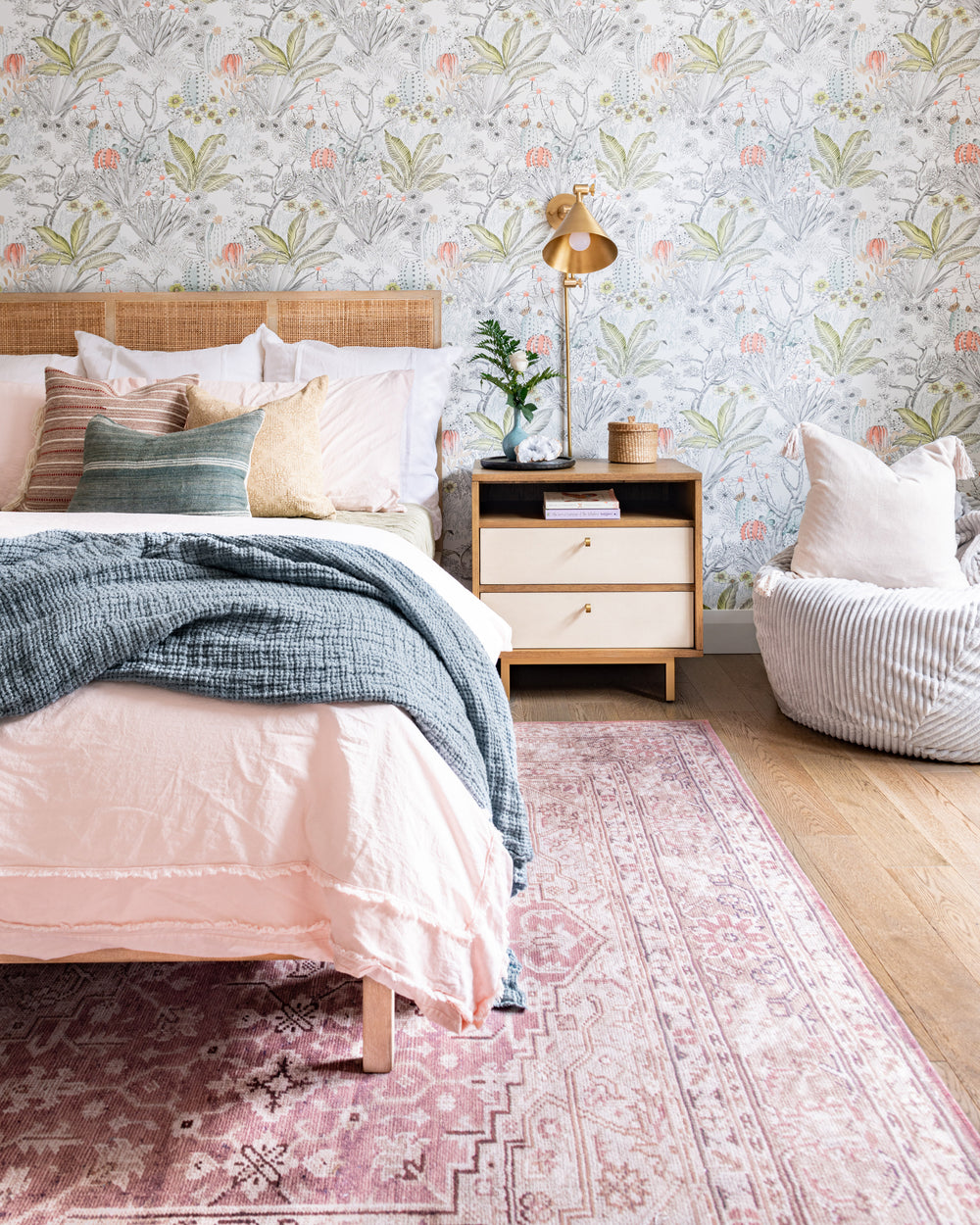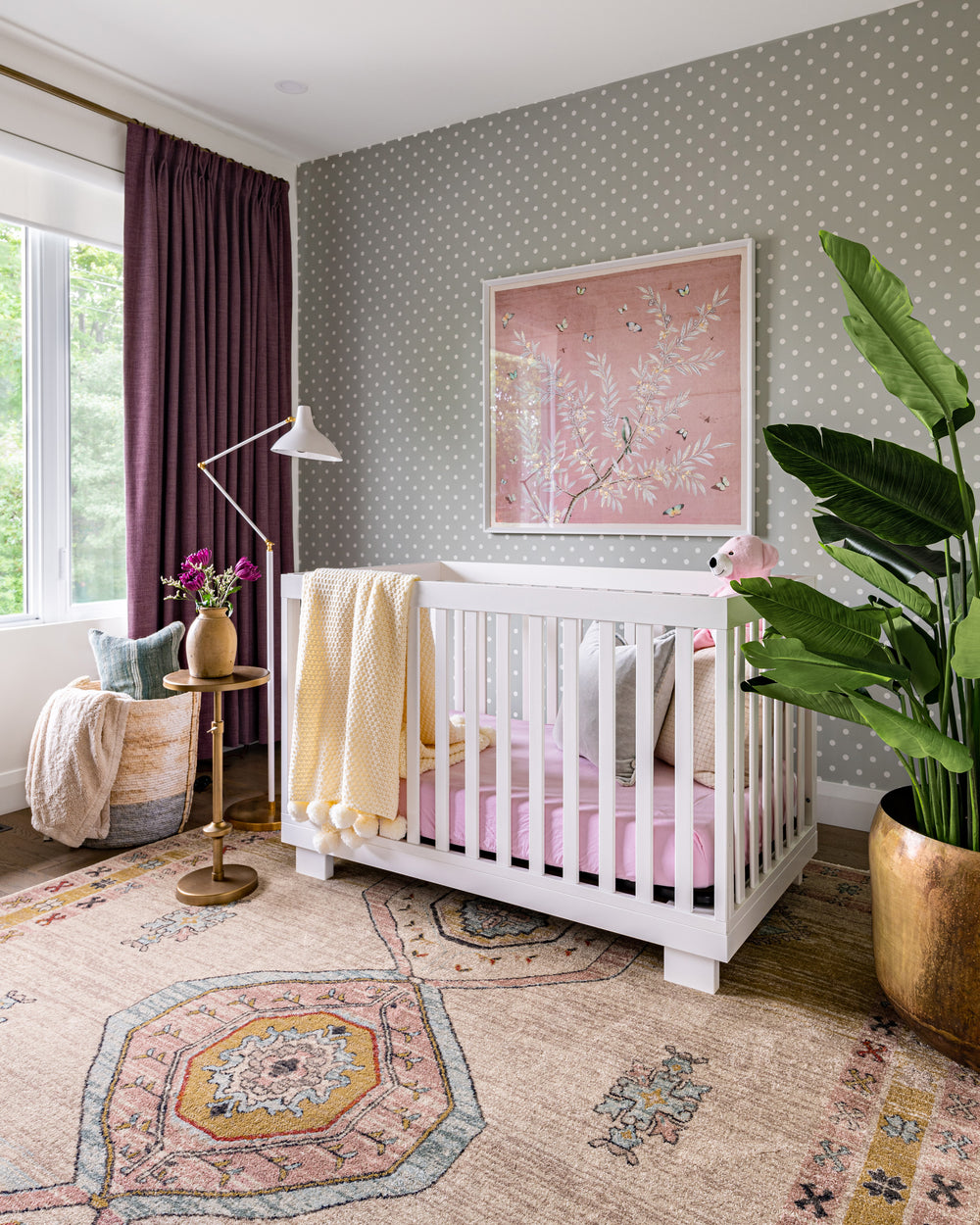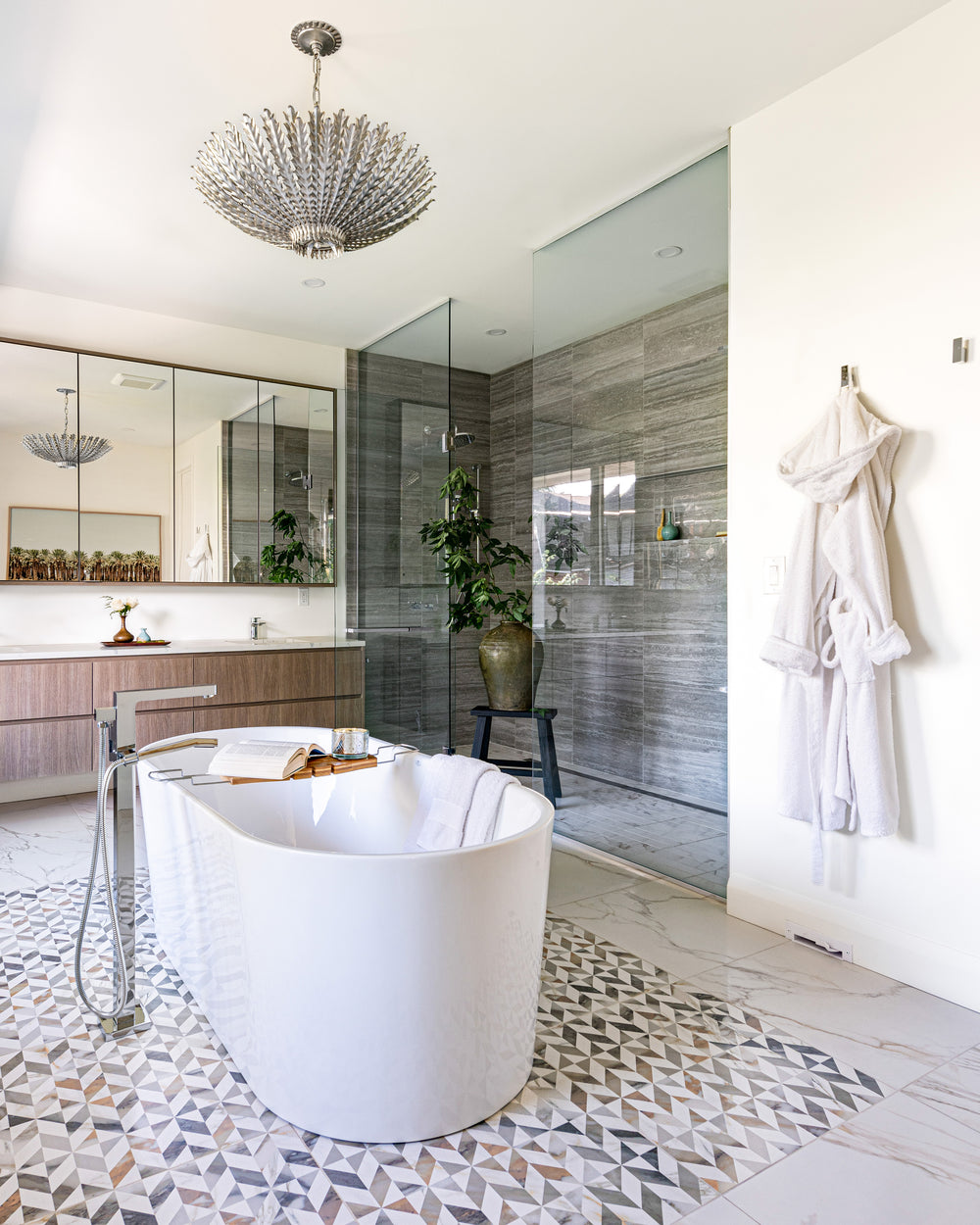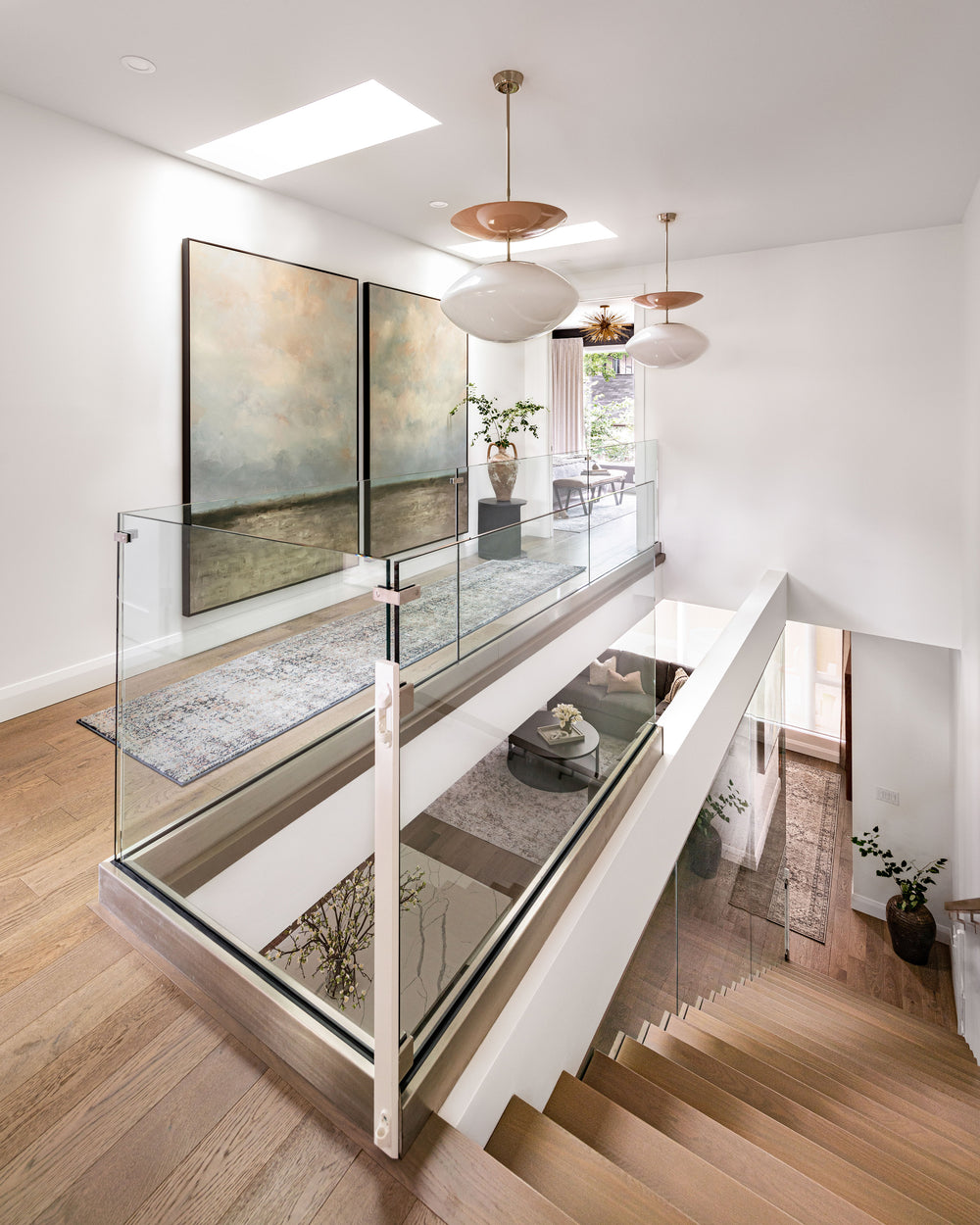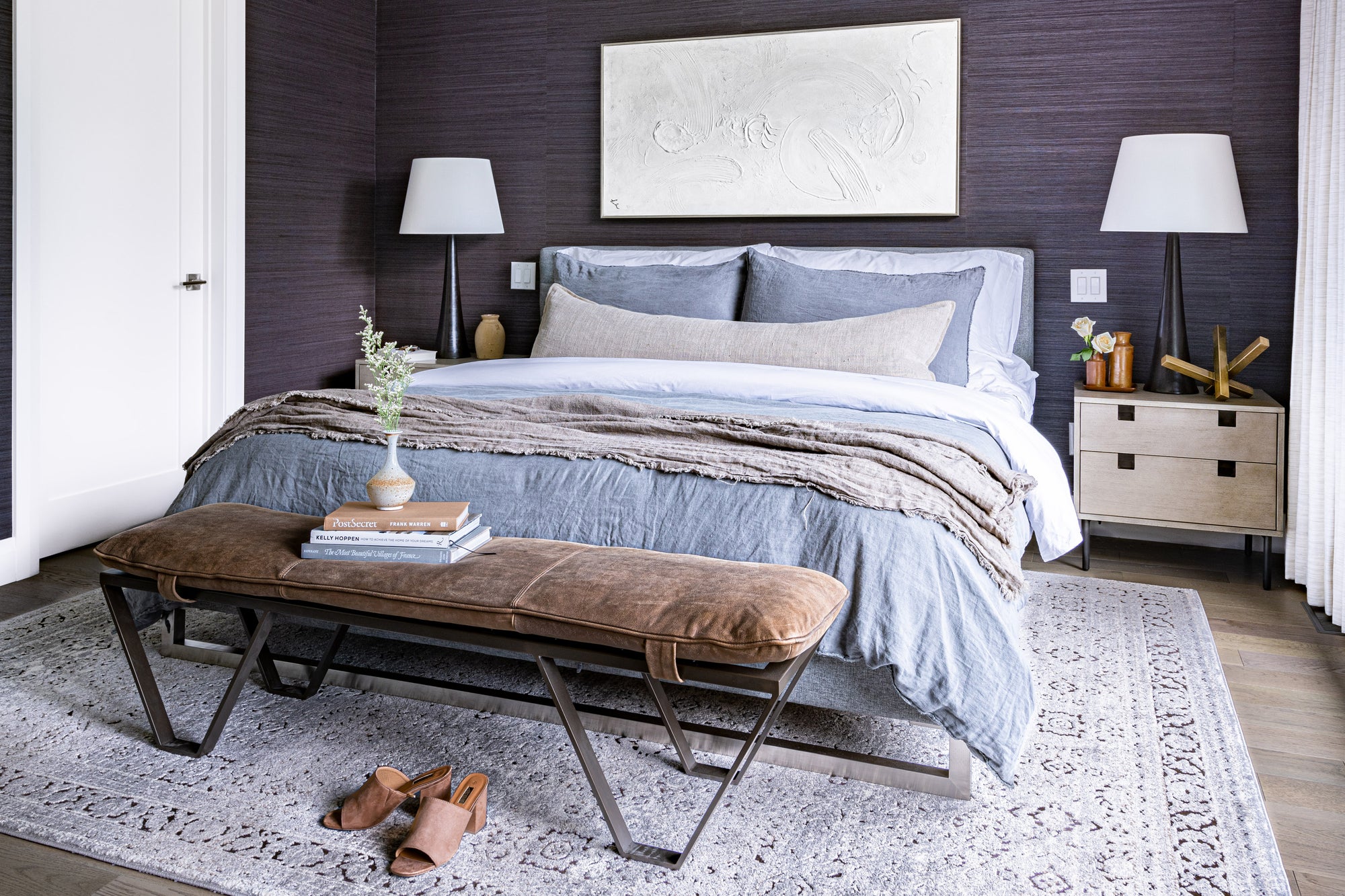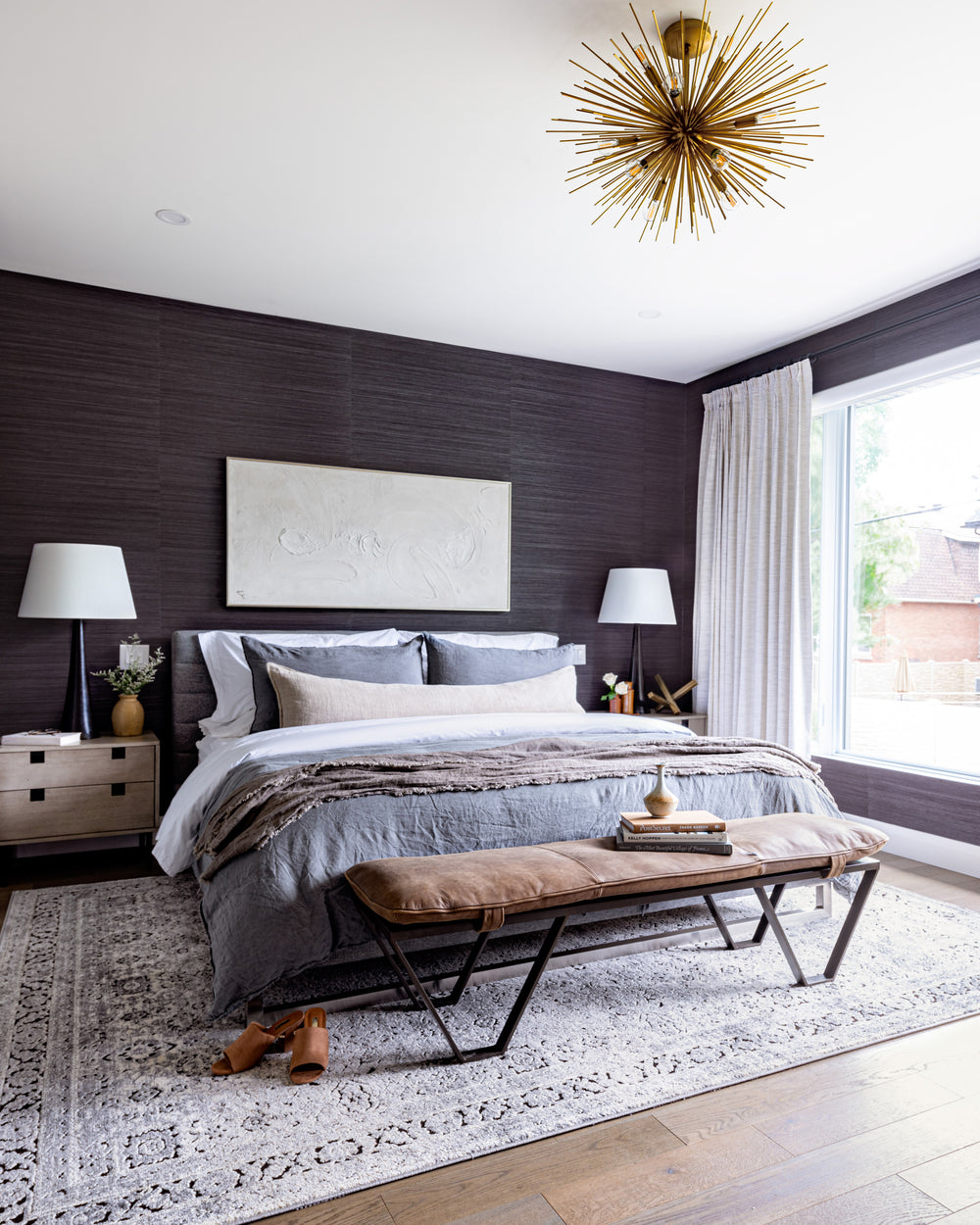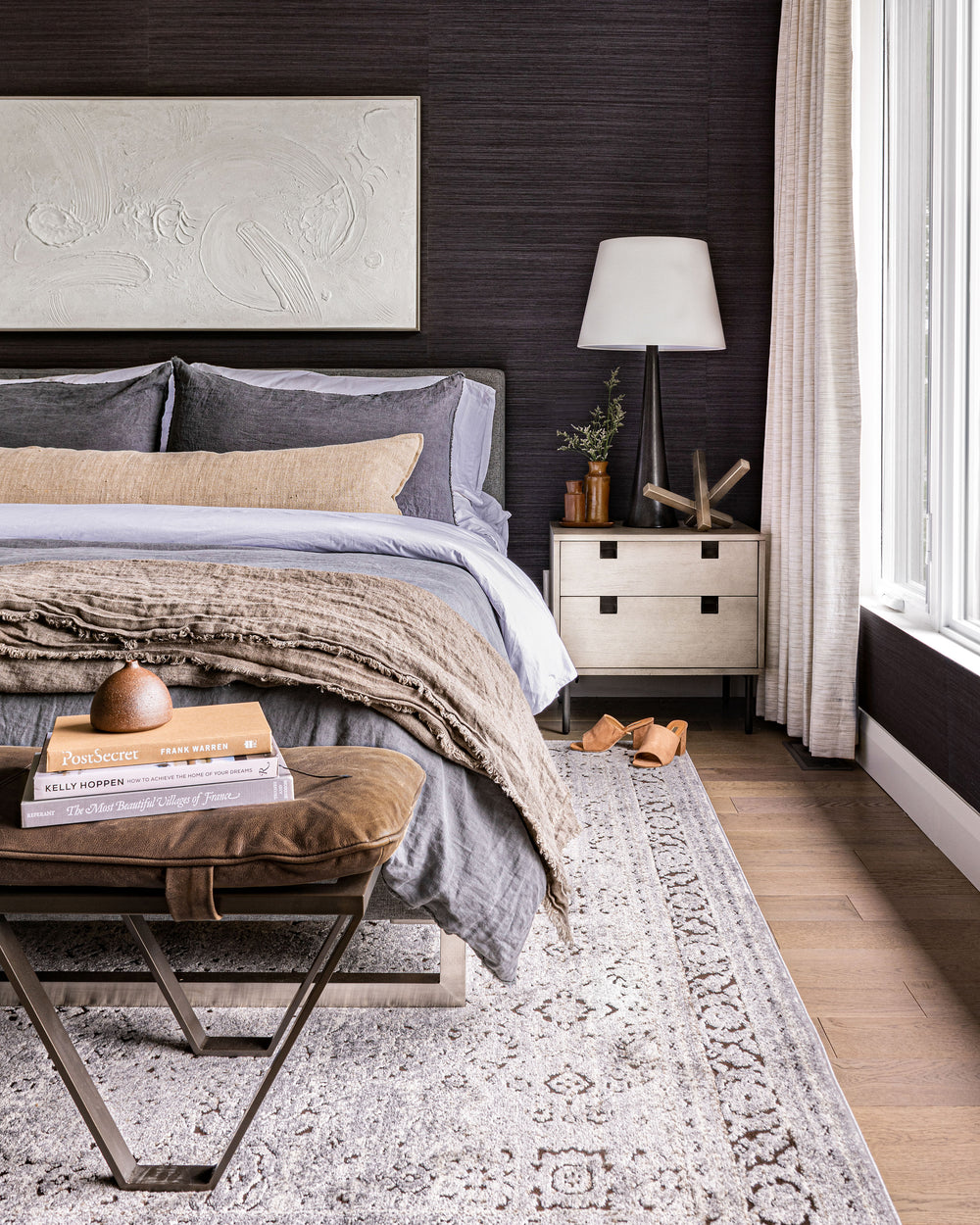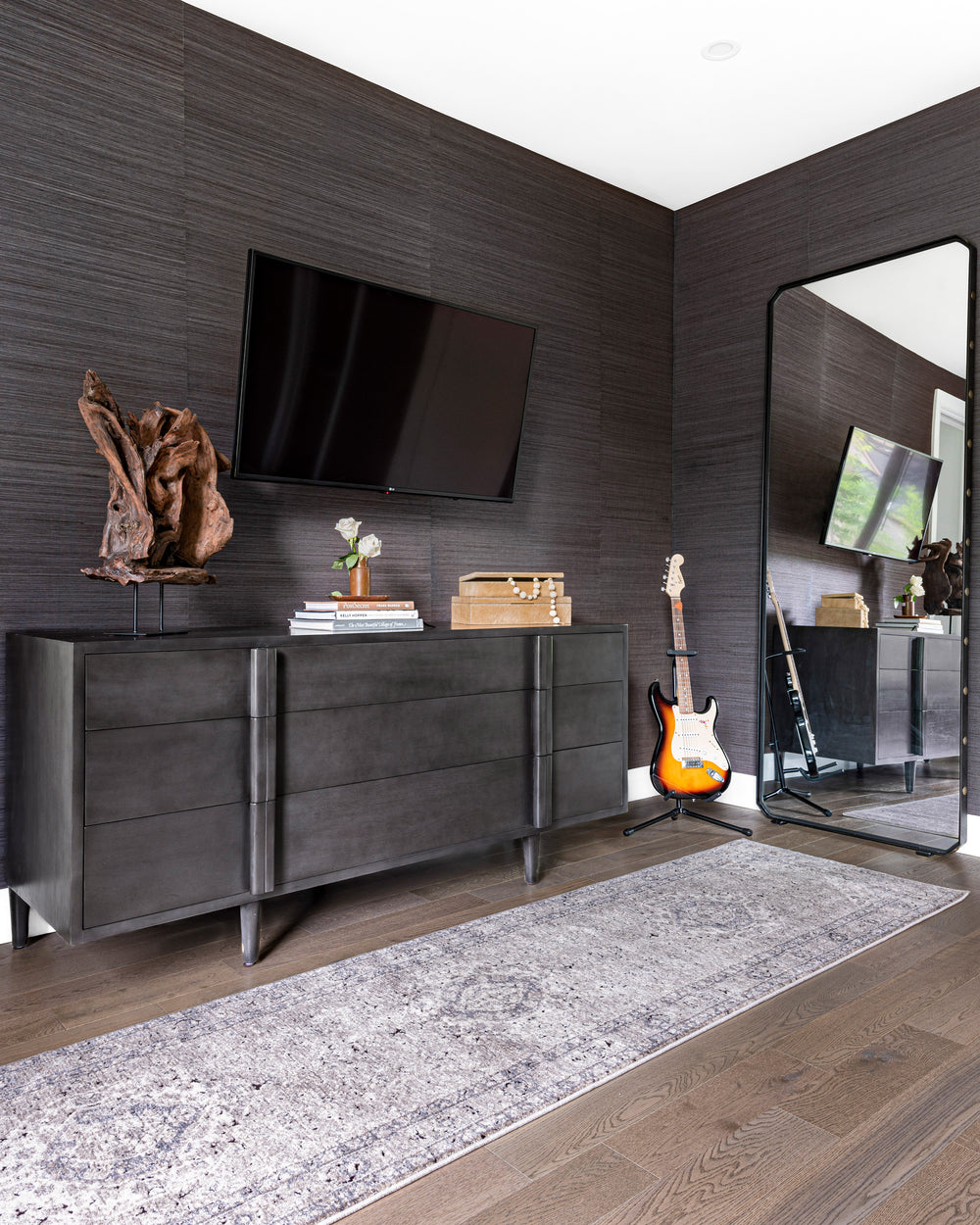 Entry
There's no better way to introduce this home than with the entrance! We selected furniture pieces and lighting that would exude the modern and eclectic vibe of the home throughout. The Lancaster Console Table has large rustic wood beams and beautiful dovetail joinery details that can be appreciated from all angles. Here, we paired it with the Perth Small Round Ottoman to easily put your shoes on when you're on the run. Calming coastal artwork with rich blues and a runner from the Deven Collection completes this simple yet striking first impression.
Kitchen
This modern kitchen already had some functional and timeless elements to it. Adding the Precision Pendant above the island makes the kitchen unique and welcoming. The black leather Anson Counter Stools add some contrast against the mainly white kitchen cabinets and countertop. 
Dining Room
In this open concept main floor, we incorporated tones from the living room into the dining room to create cohesion. Our favourite Olive and Charcoal Layla Rug defines this space and anchors the black oak Dining Table. The beautiful brass feet on the table tie in the modern brass Chandelier from our shoppe. For a pop of colour, we added an original piece by one of our favourite Canadian artists, Erin Armstrong. We love how this space turned out, and we know this family will enjoy meals together here for years to come. 
Also Shop: Olive Tree
Living Room
A custom upholstered sectional from the WoM Furniture Collection draws your eye to the back of the home. Lots of blue, yellow, and teal pastels keep this space bright and prevent it from feeling too formal. The round coffee table adds a much-needed pop of black to tie in the dining area and kitchen. 
Also Shop: Area Rug
Kid's Bedroom
Moving upstairs, our clients trusted us to have some fun with colour! This whimsical bedroom has an accent wall of botanical wallpaper, muted pastels in the layered textural bedding, and a light cane wood bed frame. Wood nightstands on either side are paired with the Milos Wall Sconce - a great plug-in sconce option that doesn't take up any surface area on your bedside furniture. This playful colour story is one of our favourite kid's spaces to date. 
Also Shop: Area Rug
Nursery
Our goal with all children's spaces is to create a design that will stand the test of time and grow well with your child. In this nursery, we selected mature pieces, but in rich jewel-toned colours. We opted for another accent wall of patterned wallpaper; the grey polka dots act as a fun backdrop to the plum-coloured drapery and dusty pink area rug. 
Primary Suite
This dark and moody bedroom is enveloped in one of our favourite grasscloth wallpapers. We chose some light grey nightstands and bed frame to pop against the dark walls, with lots of monochromatic textured bedding. Opposite the bed, this cozy corner in the primary bedroom features some of our favourite items, including a one-of-a-kind Root Sculpture, and one of our client's favourite guitars on display. We love how the TV blends into the wallpaper! 
Also Shop: Bench, Artwork, Table Lamps