This home is flooded with natural light, which is why we thought this name was more than appropriate. Located in Ottawa's Manotick area, this family home was furnished and decorated by West of Main's Furniture & Decor service. Their home is quite traditional, so we wanted to honour the original architecture, but clean it up a bit. 
Features Family Room and Primary Bedroom.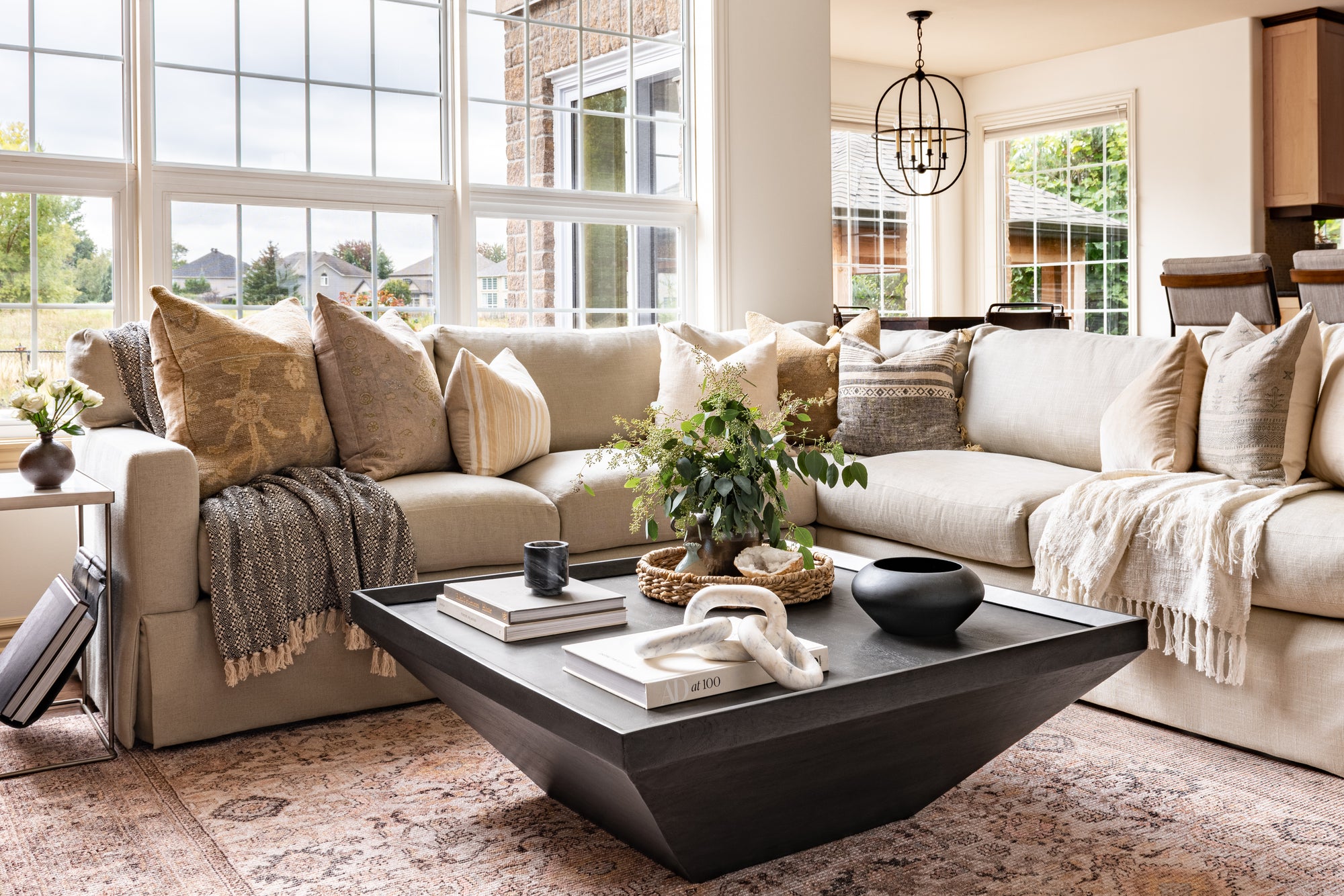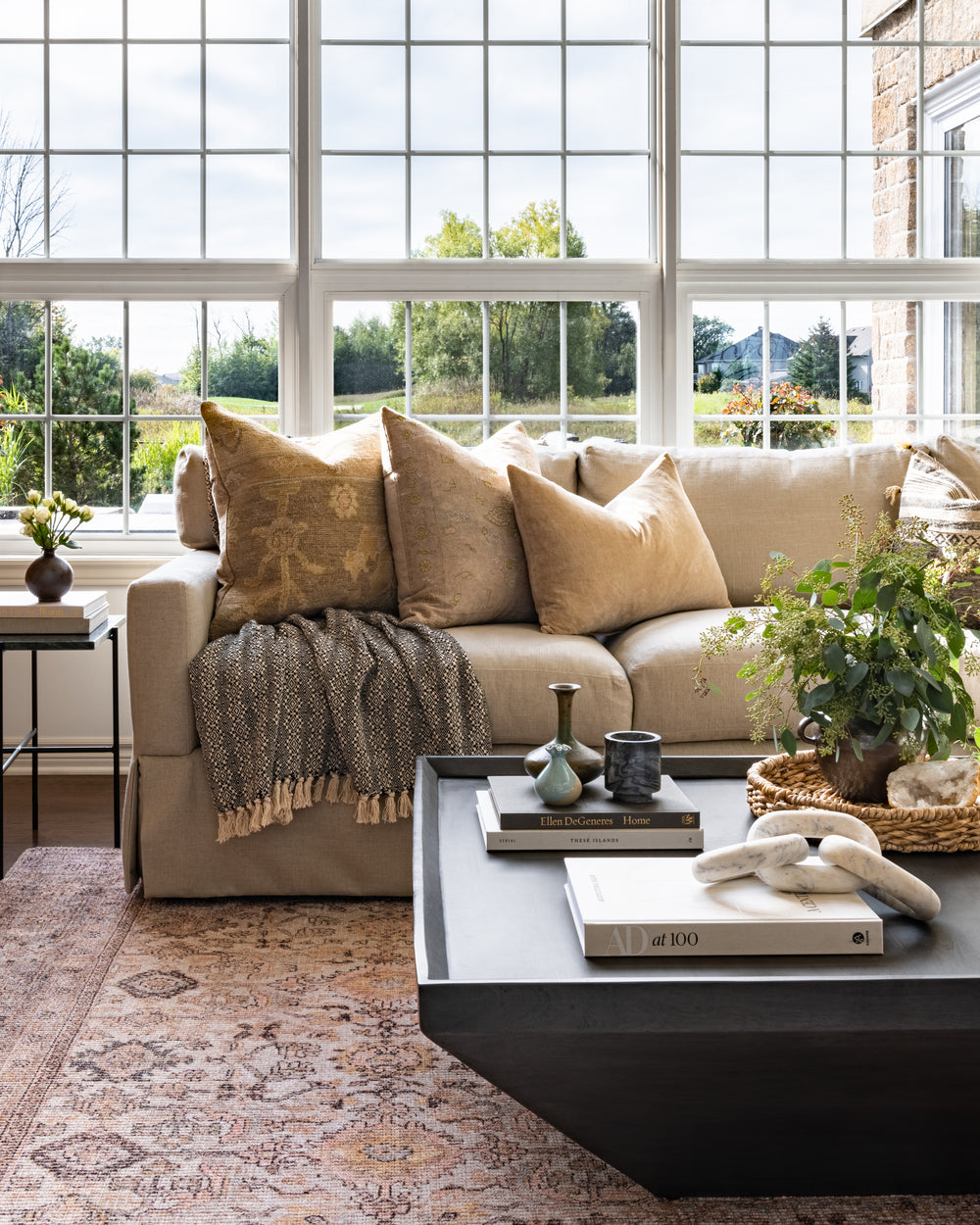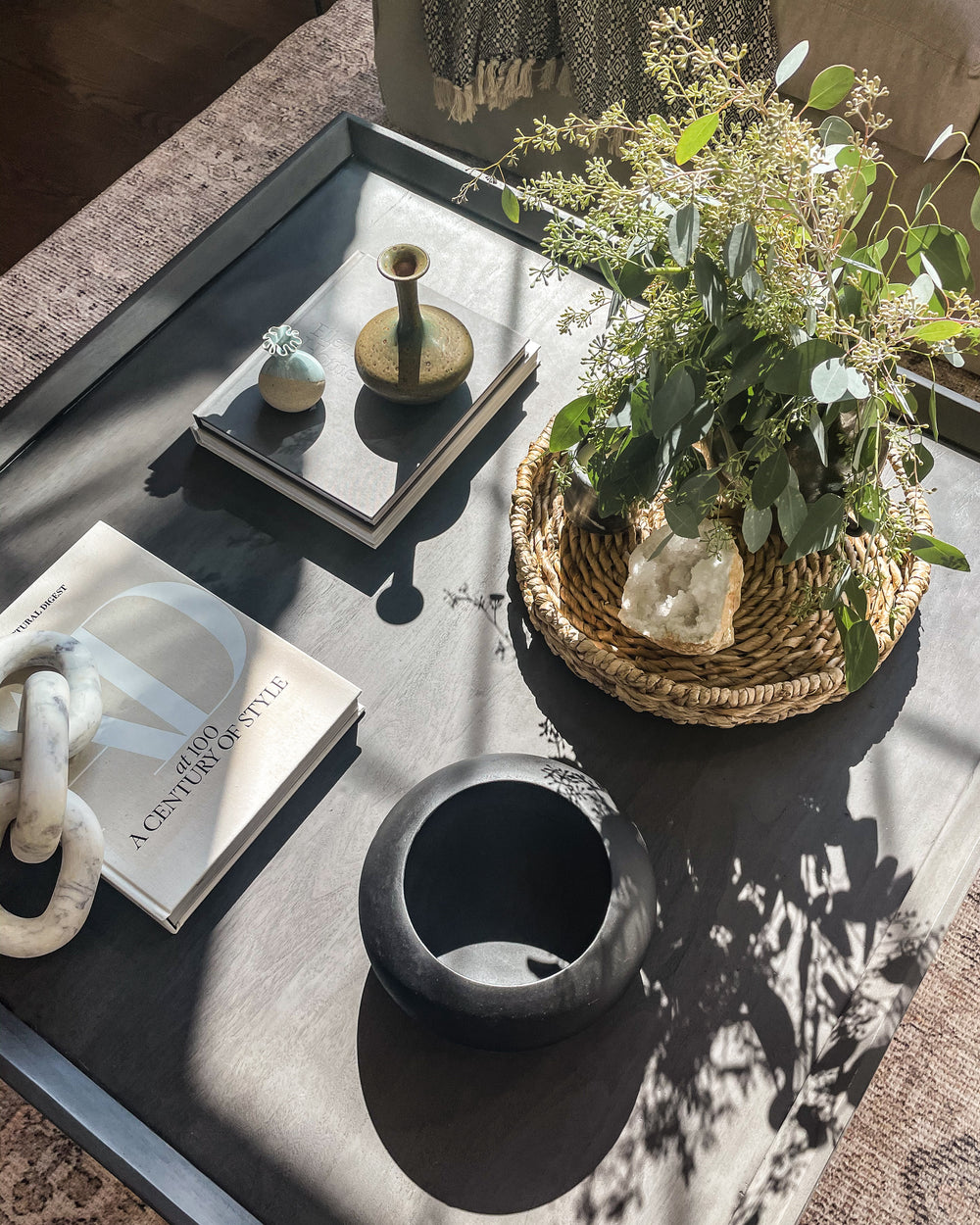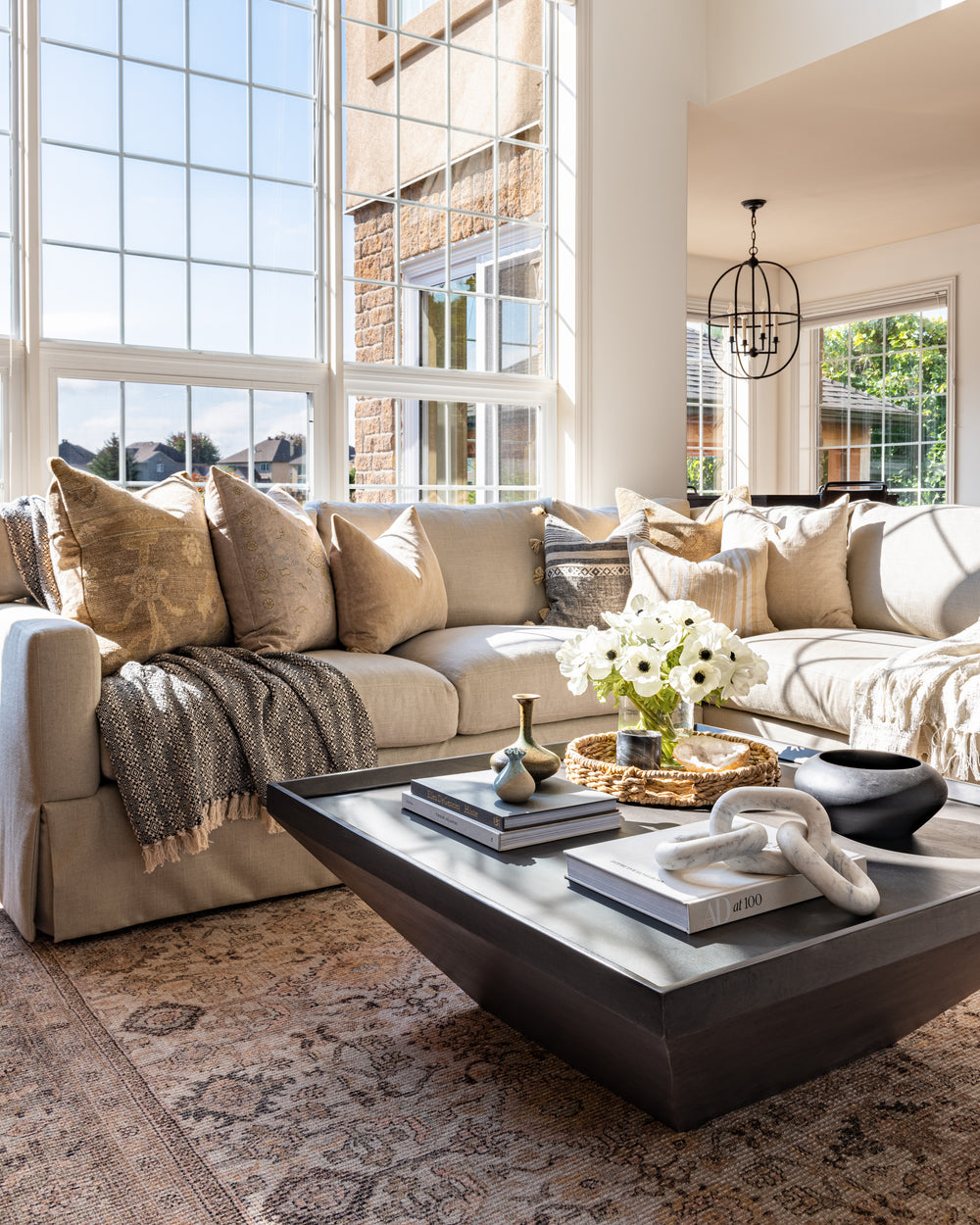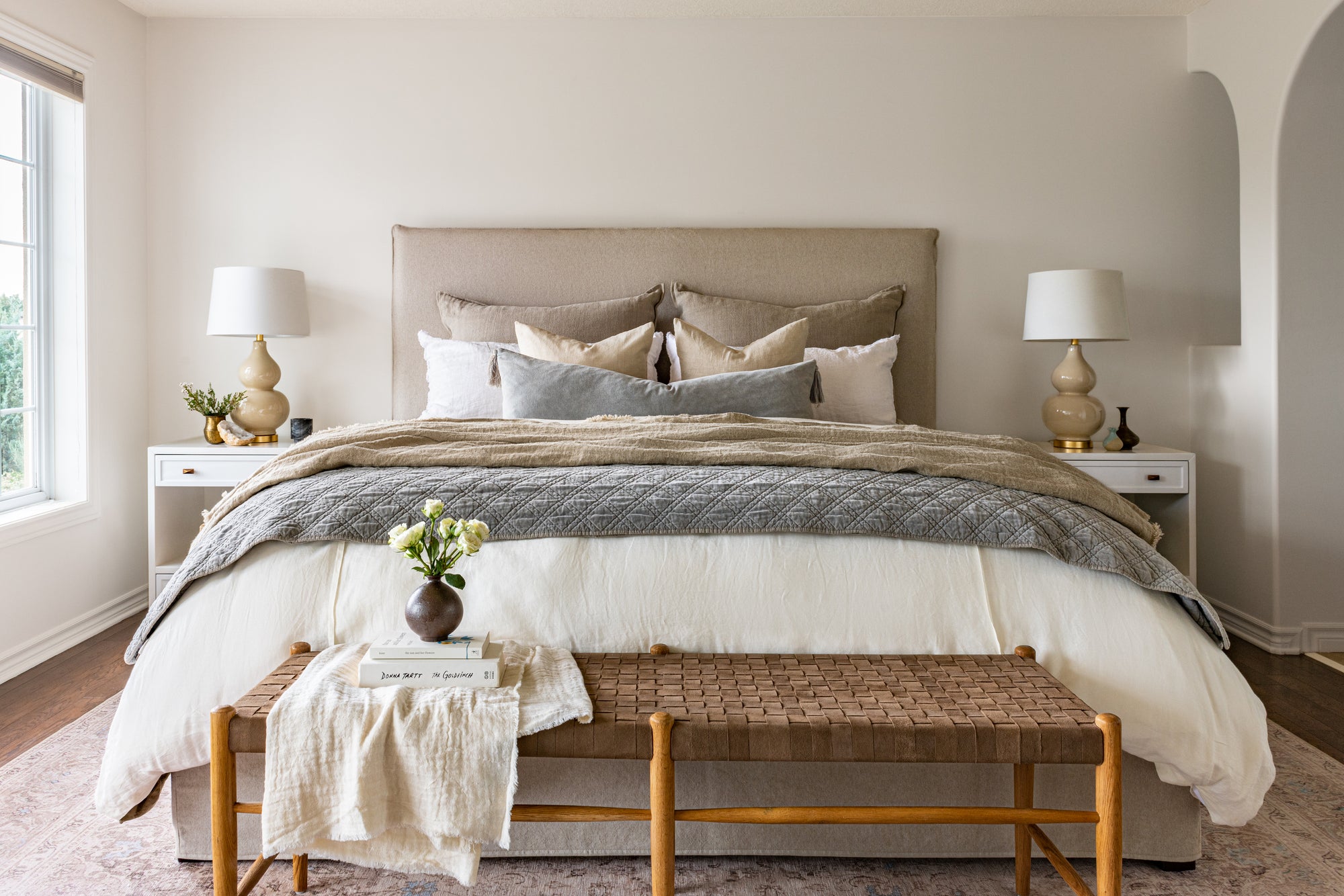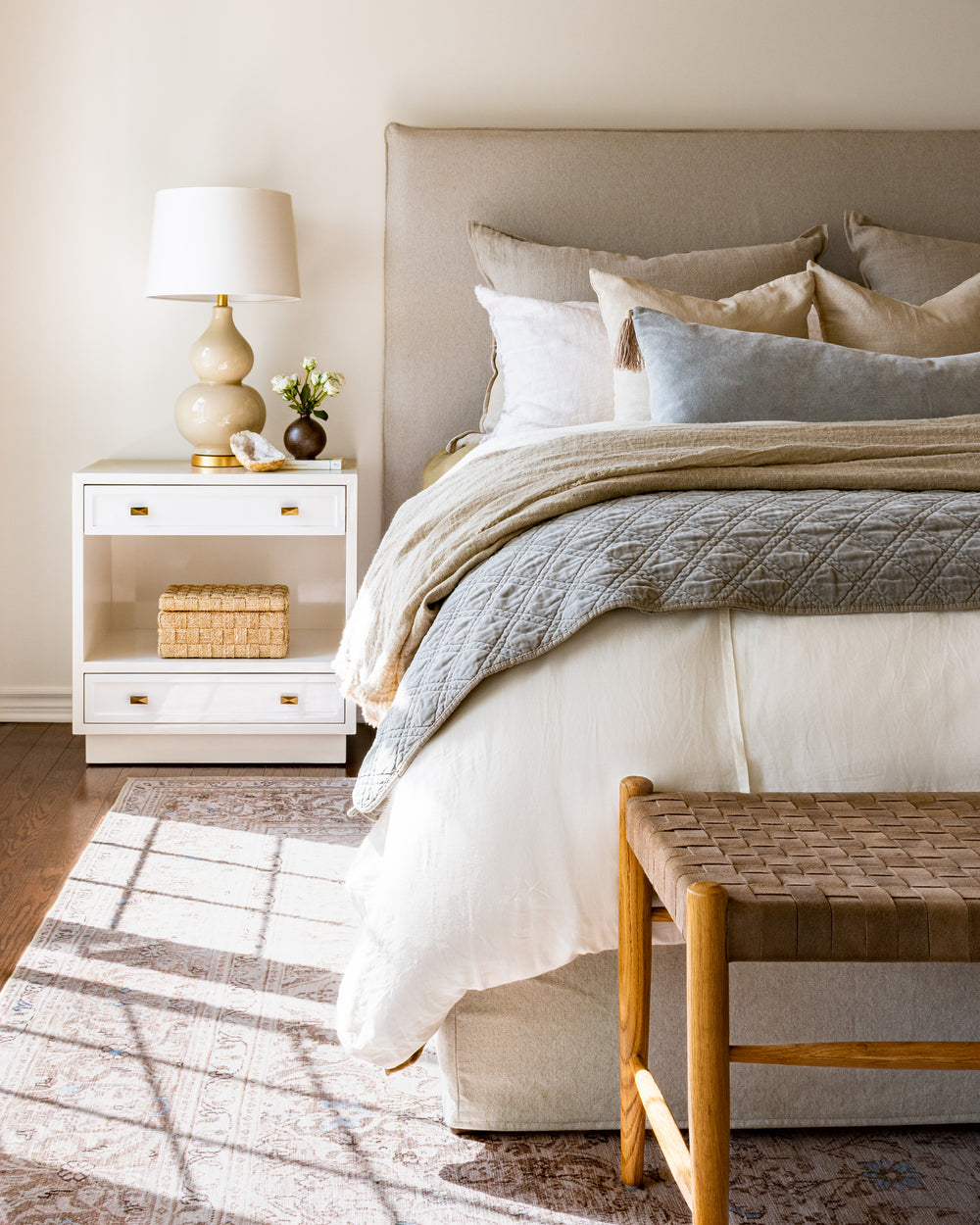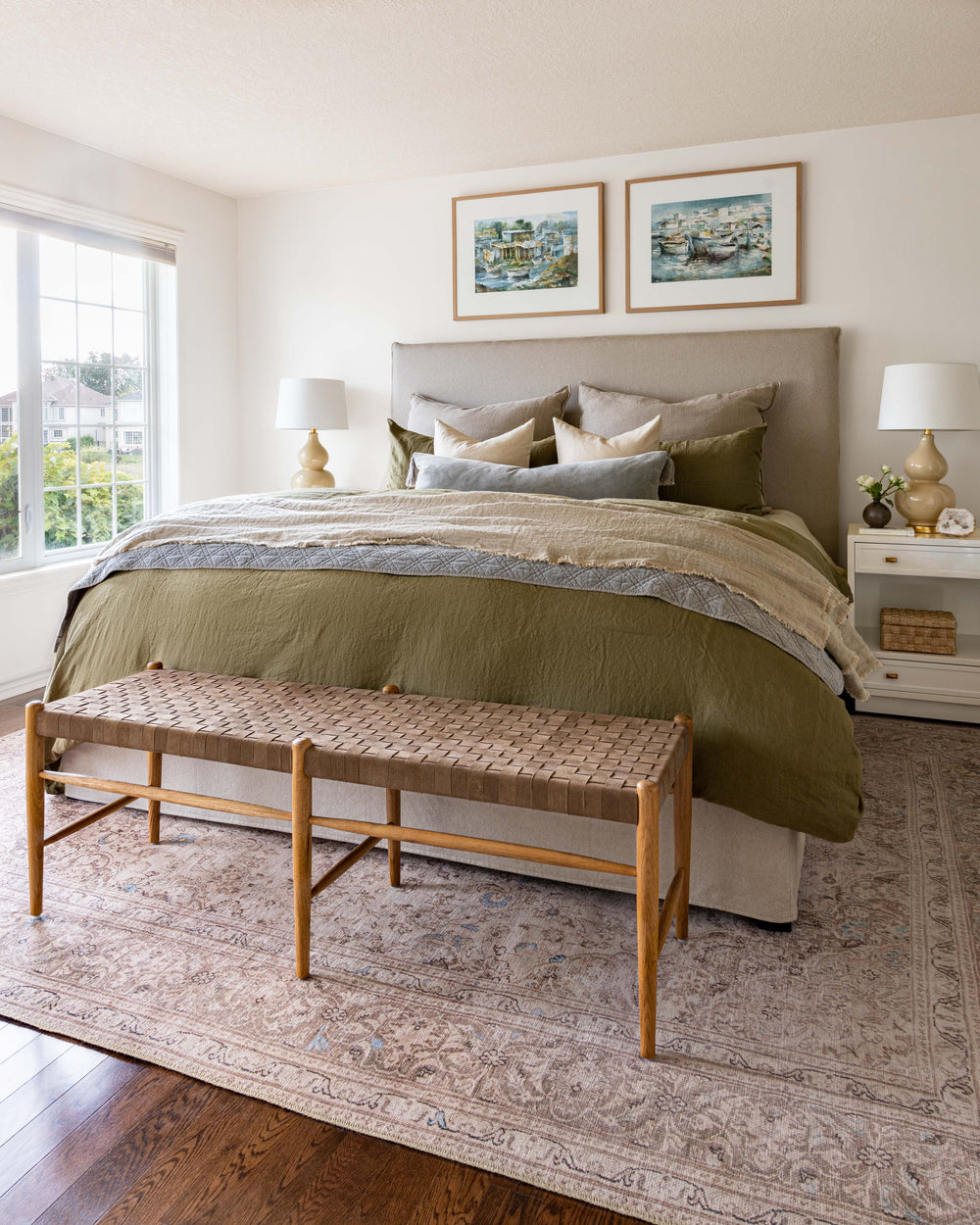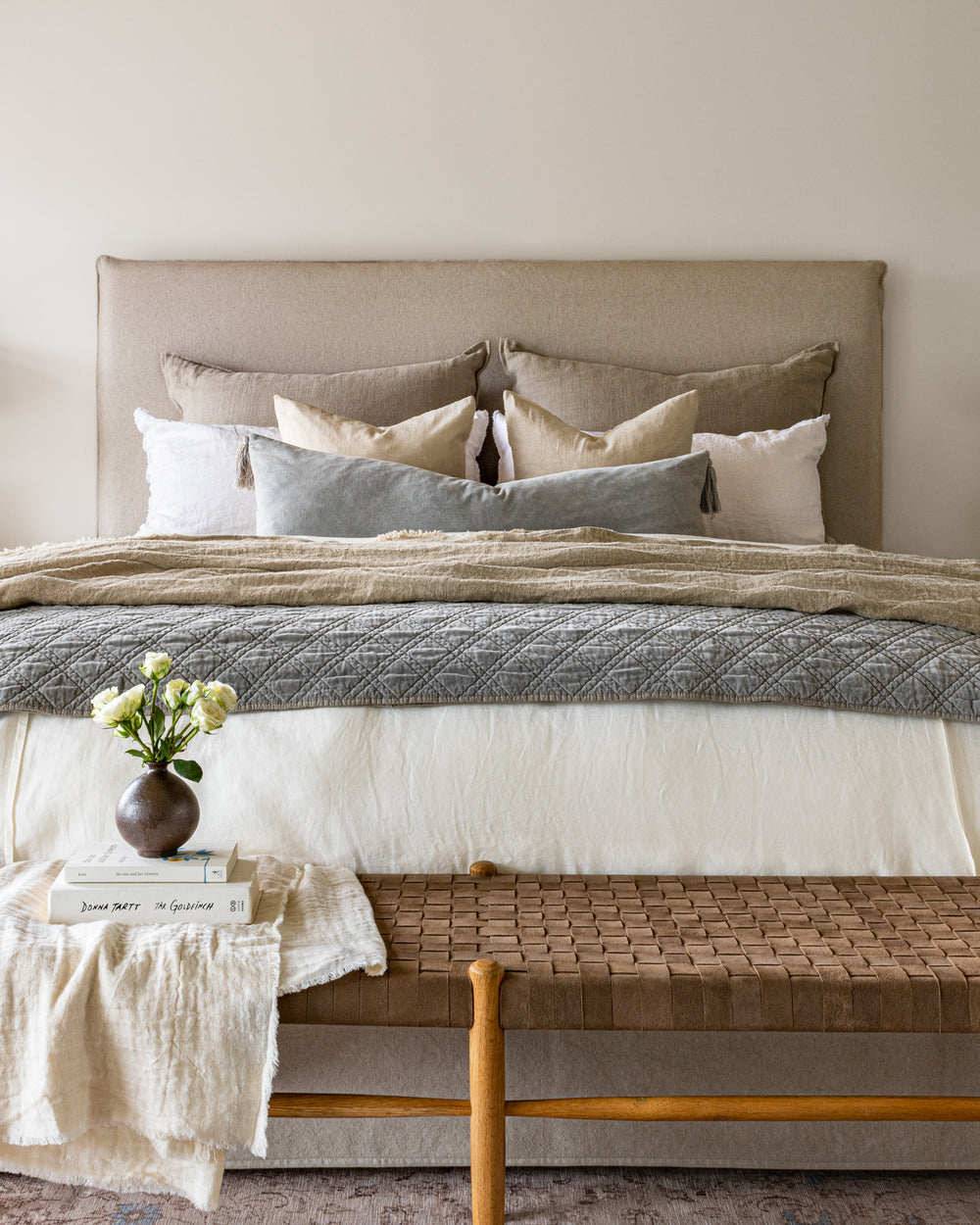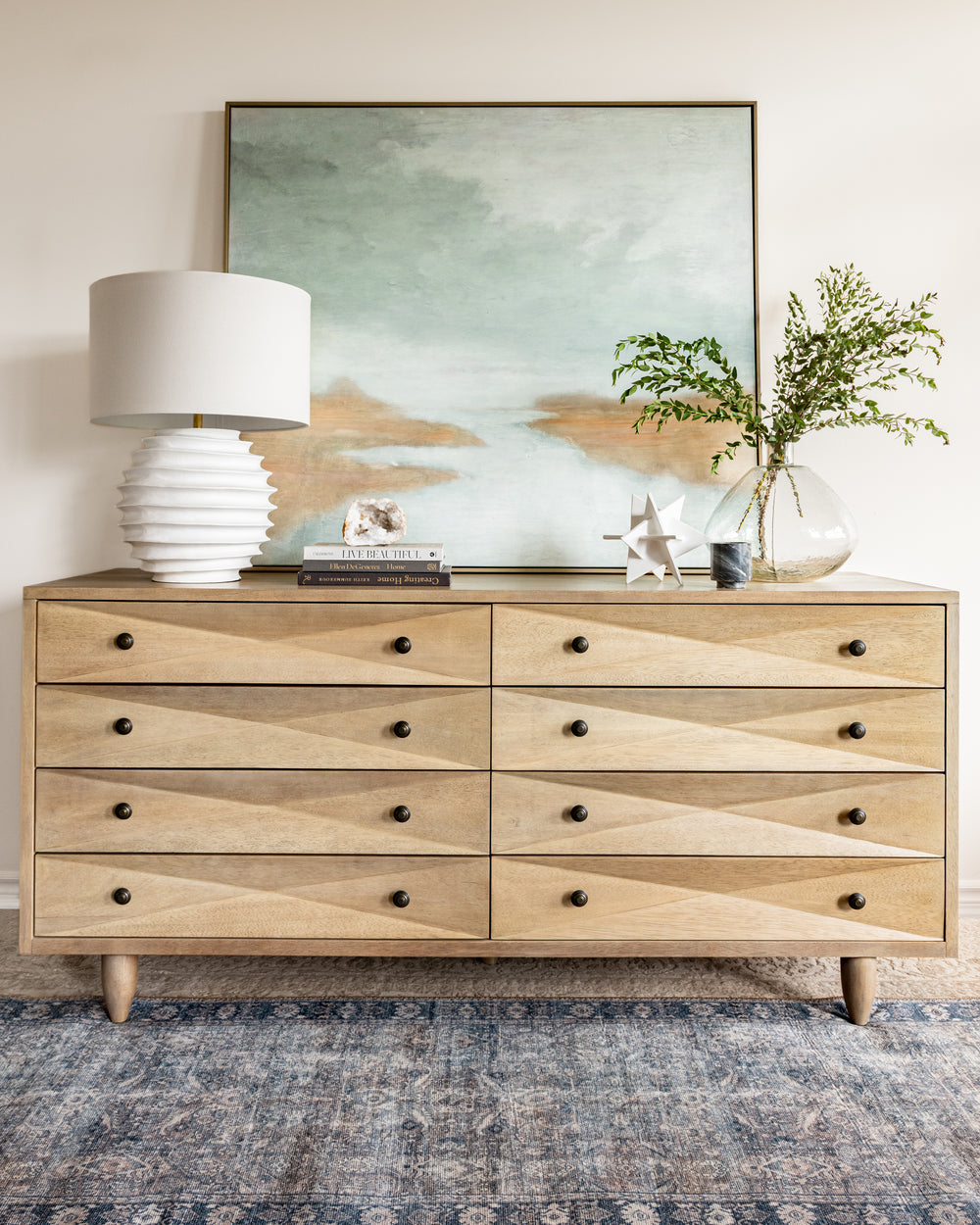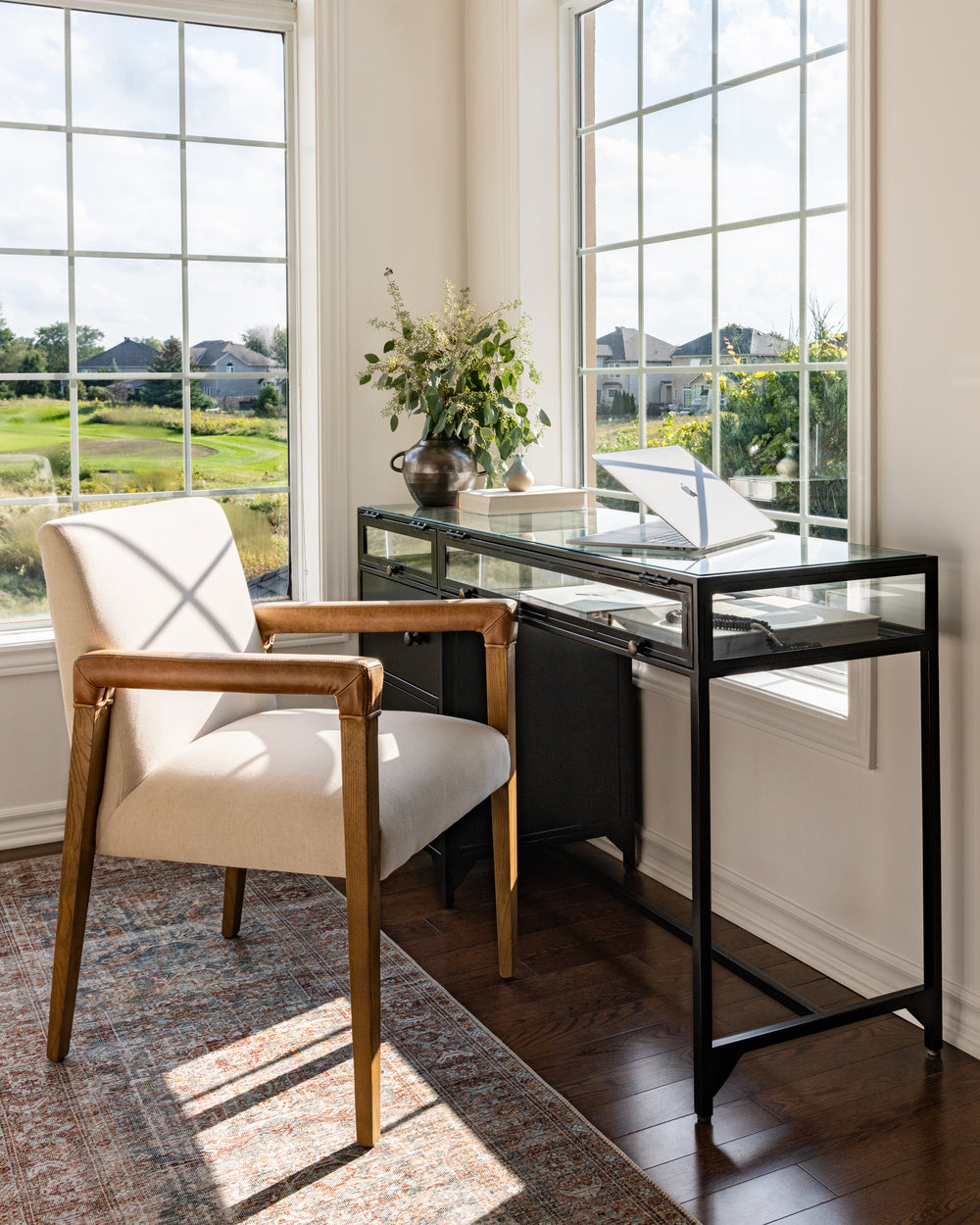 Family Room 
Our clients wanted their family to feel relaxed and comfortable and at home in this space. Their existing furniture was a little small for their space, so we exchanged it for new pieces that were better proportioned to the scale of the room and completed with lots of layered accessories. Our clients' wishlist included a neutral colour palette, durability, and some eclectic inspiration throughout. The Sarnia Sectional is upholstered in a crypton fabric for ample seating. The tones of the sectional and existing millwork are tied in with the Deven cream and latte area rug, which makes the room feel brighter and cozy. Our Dineen Coffee Table adds some drama with its dark colour and sculptural shape, and has lots of surface area for accessories and the clients' favourite coffee table books. 
Also Shop: Throw Pillows

Primary Bedroom
Bedding doesn't need to be your basic bedspread and pillows – you can add so much more through layers, details, and textures. In this primary bedroom, you can see two different bed setups. For the first look, we kept things very light with a creamy duvet cover and king pillows. To balance the ivory, we added some cool-toned gray on the velvet Banjul Pillow and velvet quilted Wellingborough Coverlet. In the second look, we went for a more bold and earthy colour scheme with this olive duvet cover. 

On either side of the bed, we chose the Northampton Nightstands in a white lacquer finish and Tilburg Ceramic Table Lamps on top. The Loren Area Rug in sand taupe a vintage feel, but still keeps the space quite monochromatic.